While remote working opens up a wide range of possibilities for the way businesses can work and structure themselves, many employees are apprehensive about the new way of working and how it affects their daily jobs.
Similarly, this situation presents managers with the challenge of leading and motivating a virtual team. Businesses that are already well versed in remote working are likely to be in a strong position to continue their operations. For those starting out and getting used to a virtual way of working, here are some top tips about managing a team remotely.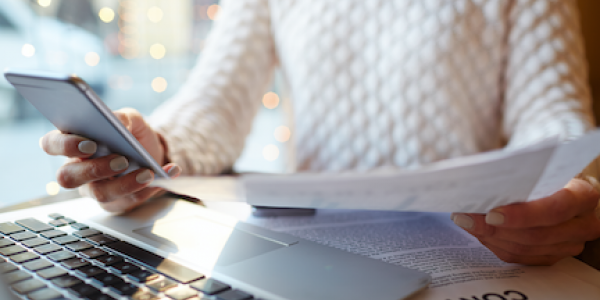 1. Engage
Find out how much contact each employee needs, be available to your team when they need you and provide direct support to those who are most impacted. Create tailored solutions to help resolve the issues at hand and, if separate calls or meetings are required, manage this. Reassure colleagues, set boundaries and regularly check in to be able to provide support as and when needed. Asking colleagues to provide a regular situation update will provide a better understanding of their stress and current workload, which in turn will inform the decisions that you need to make.
2. Communicate
Regular contact when working remotely is vital. Try and start the day with a regular catch up. Establish open lines of communication, assess how much contact each employee needs and make time to engage with them. Building relationships with remote workers will go a long way to make everyone feel included and help with team morale during this difficult time.
Maintain relationships through different methods of communication such as organised one-to-one chats and video conferencing. With the unprecedented levels of stress and anxiety being felt across the nation, Business Gateway has developed a guide for coping with stress and anxiety for employers and their teams that focus on steps that can be taken to minimise negative thinking during this pandemic.
3. Manage expectations
Create reasonable expectations based on people's ability and the current situation. Define the scope of work, review what is possible on a regular basis. Instead of focusing on activity or hours worked, focus on the outcomes. All employees are having trouble in one way or another and micro-management will only encourage distrust and resentment within your team.
Organisations should educate employees on the actual risk presented by the current crisis and keep workers updated with accurate information about the organisations' situation and whether any changes will affect them as a result.
4. Use the technology available to you
In order to maintain a consistent level of productivity and morale during a time of crisis, it is essential that businesses implement remote access and logistical support to make it as easy as possible for employees to perform their role just as well as if they were in the office. Use the tools available to support collaboration, productivity and continuity of current tasks.
Once the possible impact of coronavirus has been determined on operations, it's important to ensure the team has clear objectives and agreed levels of output and quality. To work effectively, employees should be adequately set up to work from home and have access to shared resources.
5. Build a resilient workforce
As you adapt to the new normal in the age of Coronavirus, leading people you don't see on a day-to-day basis poses unique challenges. Managing remote employees is made even more difficult when anxiety levels are high. In this case, reassurance and resilience are key.
Although we are in a situation that is outwith anyone's control, help employees to develop a sense of self-confidence. Continue to ask them to share their ideas and tips on how to continuously produce excellent results whilst working remotely. Make a concerted effort to invite, listen and respond to different perspectives and, if things do not go well and issues arise, provide immediate feedback to prevent the creation of bad habits.
Overall, be honest, flexible and understand that, due to the current situation, personal issues may take priority in employees' lives. Remember that everyone is adjusting and try to take care of your mental health by regularly checking in with colleagues, friends or family.
Get the support you need right now
You can connect with us through the contact form, call us or contact your local Business Gateway office.
You might also be interested in