Local Support
Business Gateway East Renfrewshire services are an integral part of East Renfrewshire Council's support to local business. The Business Gateway team work very closely with the Council's in-house economic development, business support and employability teams to ensure that local businesses and individuals looking to start up, establish and grow their business receive the best possible support. East Renfrewshire Council offers a wide range of support to help local businesses develop and grow and includes the following:
Planning to Start
Find out what support and tools are available to you by answering a few simple questions with our Planning to Start tool. Then get contact from your local office to take your business idea forward.
Growth New Start Fund up to £500
Designed to support businesses trading for no more than one year with the potential to achieve a minimum annual turnover of £100,000 within three years of trading.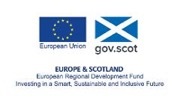 The grant can provide assistance of up to £500 towards the start-up costs of businesses that are able to demonstrate growth potential.
Growth Company Development Fund up to £10,000
The discretionary Fund provides financial assistance to help businesses meet specific business growth objectives. It can support capital expenditure (including IT), property expansion/improvements, exhibiting at a national trade show or the costs of developing innovative products or processes. The fund can provide up to 50% of eligible costs, up to a maximum contribution of £10,000.
Exclusions:
The purchase of furniture and consumables
Routine property maintenance
Development and marketing of information websites/brochure websites which lack a clear focus on e-commerce development
Purchase and installation of off-the-shelf software packages (eg. Microsoft Office software, standard Sage packages etc)
Purchases made via hire purchase, lease or other finance agreement
The Fund aims to support business growth by helping the business implement projects which increase turnover and increase or safeguard employment, through improvements in productivity, competitiveness or innovation.
This grant is part funded by the European Regional Development Fund, funding for the development of a business e-commerce website must be acknowledged by using the appropriate European logo which must be displayed on the business website.
The project must NOT commence before approval is given as the grant cannot be awarded retrospectively. All payments for approved expenditure must be made through the business bank account and supported by invoices from suppliers. The grant is paid after the payments have been made.
Eligibility
The Fund is open to sole traders, partnerships, limited liability partnerships and limited companies that:
operate from commercial premises within the Renfrewshire Council area, for which there is a signed lease/rental /licence agreement in place , and
are working with a Business Gateway Adviser, and
have a business bank account, and
are small or medium sized – employing fewer than 250, an annual turnover of less than €50m or balance sheet assets of less than the €43m, and no more than 25% of share capital owned by a large company/public body
The Fund is not open to:
Retail businesses (unless serving a niche market which will not adversely affect other retailers in the area)
Pubs, clubs, restaurants and other licensed trades (certain Tourism businesses may be eligible)
Professional / personal services
Businesses in the following sectors; the sex industry, politics, religion, nude or semi nude modelling or photography, gambling, multi-level marketing/pyramid selling.
Community groups, not for profit organisations, voluntary or charitable organisations (except social enterprises).
Priority will be given to businesses involved in Tourism, Construction, Manufacturing, the Service Sector which support manufacturing, Life Sciences, Creative Industries, Digital and Emerging Technologies.
Businesses may not apply for further funding through the programme within 24 months of any offer being made.
Micro Business Grant up to £500
The micro grant fund will provide funding of up to £500 towards one single item of equipment or software needed that is important for your business and will assist you to start or to grow.
The grant spend is limited to:
Provision of new equipment or tools (not already purchased or to replace old or worn items)
Specialist Computer Software (not operating systems or general processing packages such as Microsoft Office)
Website Development (not Facebook media or ads)
Leaflets
Banners & Vehicle Decals
Business Signage
Ineligible Businesses
The Fund is not open to the following retail businesses such as:
FMCG
Hairdressers & Beauticians
Dentists / Aesthetics
Estate Agents
Applications may be accepted from these businesses where they serve a niche market which will not adversely affect other retailers in the area or where the business can demonstrate that they are serving a different market / audience. These could be businesses such as wheat / dairy / gluten free food retailers, hairdressers / beauticians etc. servicing care homes, disabled clients etc. where equipment is necessary to assist with this specialist need.

All Micro Grant applicants must be able to complete their projects and claim all funds back by 31 March 2021.
For information on the funding support available and the application process please email business@eastrenfrewshire.gov.uk.
The Women's Business Centre
The Women's Business Centre is a digital platform designed to support women at the pre start-up and start up stages of their business journey. Operated by Women's Enterprise Scotland, the website is free to access and offers dedicated, needs-based content on starting and growing a business, including stories, encouragement and top tips from leading business owners across Scotland.
Supplier Development Programme (SDP)
SDP is a public sector partnership which delivers a variety of FREE tender training, via classroom style workshops working in conjunction with Local Authorities across Scotland, digitally via webinar and also provides a range of online resources connecting businesses with the Scottish public sector. Registration for SDP events is free for Scottish SMEs, and will connect your business with your local authority's SDP Rep who can offer your business additional support.

Business Gateway Barrhead
Barrhead Foundry
Barrhead Sports Centre
Barrhead
G78 1SW
Get directions
Monday to Friday
09:00 to 17:00 (appointment only)