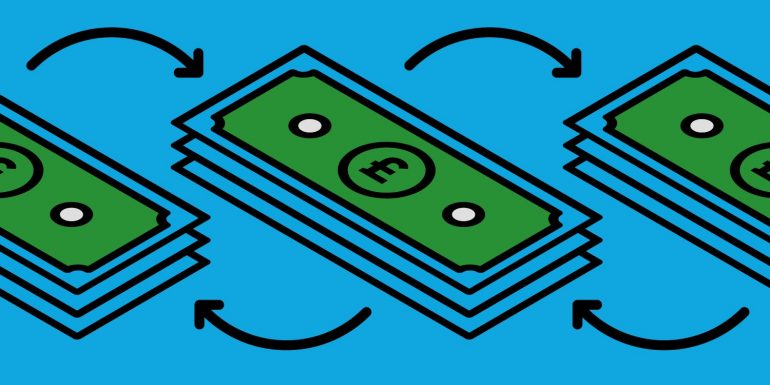 Invoice on time
The longer you take to invoice, the longer it will take for you to be paid. Electronic invoicing is the fastest way of invoicing and ensures minimal error as it creates automatic records.
Know when payments are due
Always know what money is coming in and when it is coming in. This will help you keep good track of late payments.

Set out clear and timely payment terms
A sound cash flow management strategy calls for prompt collection of invoices and timely payment. Printing terms and conditions on the back of your invoices – including late payment penalties – means clients are aware of your expectations.
Get paid faster
Electronic payments like BACS or CHAPS are quick and easy to keep track of. Try to avoid being paid by cheques if possible and look to set up direct debits instead. This prevents the risk of bounced or lost cheques.
Offer early payment incentives
Prompt faster payment by offering your customers early payment discounts. This can help to speed up payments, improve cash flow and reduce bad debts.
Be supplier savvy
Pay your suppliers promptly – they are more likely to negotiate deals with reliable customers. If your supplier offers discounts for quicker payment, take full advantage.

Consider rate packages
It can be difficult to predict income if you charge by the day, or even by the hour. Consider retainer packages where you offer clients preferential rates in return for fixed numbers of days/hours each month.
Utilise technology
Cloud-based accounting is a godsend when it comes to keeping track of cash flow. It gives you easy access to everything you need to know 24/7, and is much more time efficient than doing it manually.
Talk to your bank
Never ignore a problem with your cash flow. Tell your bank as soon as warning bells sound – they may be able to offer you an overdraft or credit. It also shows them that you know your cash flow inside out.
Plan ahead
Understanding how money moves through your business is critical to improving cash flow. You need to keep accurate and up-to-date records and organised accounts including cash flow forecasts. Cash flow forecasts help you see when you can take on any additional financial commitments – and when you can't. It also shows times when you may need to have cash in reserve to cover eventualities.
Want to speak with your nearest Business Gateway team?
Your local Business Gateway can offer you free 1:1 advice and online support to help you with anything to do with your business or if you are just thinking about starting up then we can support you with that too.
Fill in the form below and we will get back to you to help.