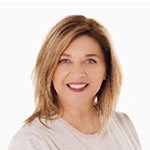 Enterprise Contracts Manager
Maggie Gorman
After studying Law and Business Studies at the University of Strathclyde Maggie started her own Management Consultancy firm. Since then Maggie has gained 15 years' experience of developing new business, executive coaching, strategic planning and performance management. Having owned her own successful businesses and worked at senior management level in various industries Maggie has developed a keen sense of commerciality, excellent communications and interpersonal skills.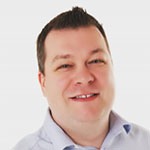 Business Adviser
Simon Orr
With around two decades experience in the banking and finance industry Simon has developed a keen interest in helping businesses access various types of funding to get them started or grow into a new stage.
Simon joined the Business Gateway Stirling team as a Business Adviser March 2019. As an experienced relationship manager with substantial experience in banking, finance and business development, Simon prides himself on his professional and lasting relationship with his clients, business partners and colleagues and therefore has an excellent network. Over his career he has worked with many successful SME's, commercial and corporate organisations in various industries.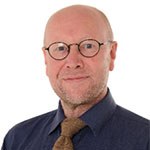 Business Adviser
Alan Porteous
Alan comes with twelve years' experience in private practice accountancy as well as almost eighteen years as an enterprise advisor. Working across Glasgow and Lanarkshire and now Stirlingshire, he has a wealth of experience helping people from all walks of life to start and grow their business.
In this time, he has helped hundreds of would-be entrepreneurs realise their ambitions. Whether that means running a small business from home or steering an energetic project towards serious growth, Alan brings a motivational, encouraging approach to support the journey.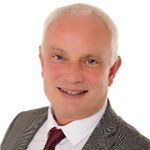 Business Adviser
Stephen Cranston
After 35 years in banking, managing projects and constant change, of which the last 20 or so were spent dealing with businesses at all levels and across most sectors in senior managerial roles, Stephen is well placed to help businesses with planning, implementation, risk identification, management and organisational restructuring.
With a large network of professional contacts across Scotland covering all specialisms Stephen is best placed to source the best expert opinion to deliver the answers businesses need.
Business Gateway Stirling
John Player Building
Stirling
FK7 7RP
Get directions
Monday to Friday
08:30 to 17:00