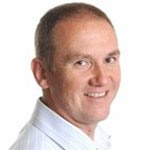 Business Gateway Manager
Phil
Managing the team of advisers and the projects carried out by the Business Gateway team. Phil is responsible for ensuring that Business Gateway Borders meet the targets and outputs set by Scottish Government and provides the service required by the businesses in the region. Prior to joining Business Gateway in 2012 Phil was self employed for 10 years, and has worked within both the private and public sector in Account Management roles. Bringing a great deal of practical experience as well as theory to the role, Phil enjoys working with businesses and helping them achieve their full potential. In his spare time, Phil is a keen (but not very good) golfer who enjoys spending time with his family and exploring the great tourist attractions the Scottish Borders has to offer.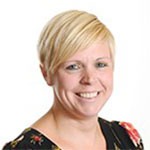 Business Adviser
Wilma
Wilma joined Business Gateway in 2009 as General Business Adviser and has worked with both start up and growth businesses during that time. Before joining Business Gateway Wilma headed up the Administration team within an Electronics firm whilst at the same time completing her BA in Accountancy in the evenings. Now specialising within ICT, Wilma liaises with both start up and existing businesses to assist them with their ICT on-line marketing as well as delivering the ICT related workshops on behalf of Business Gateway locally. Another string to Wilma's bow is the co-ordination of the Digital Voucher application process. In her spare time, Wilma is a keen baker (which her colleagues greatly appreciate) and likes to spend quality time with her family and friends.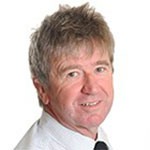 Business Adviser
Chris
Joining Business Gateway in 2005, Chris has worked with both start up and growing businesses in most sectors within the Scottish Borders in addition to his specialist sectors of; food and drink, agriculture and renewables.
Chris holds an Agricultural Degree from Newcastle University and then went on to work in the agricultural and grain trade for a number of organisations and companies. Industry exposure backed up with practical experience enables a pragmatic approach to be given to his clients when dealing with business matters.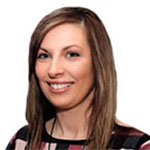 Business Adviser
Lyn
Working within the start-up team, Lyn joined Business Gateway in 2009 and has worked with many pre-start and new businesses helping them solve any queries to work towards realising their goals. Prior to this Lyn was employed with Scottish Enterprise for 17 years in various roles including Project Management, Marketing and Business Information before leaving to seek pastures new. Lyn holds the Business Gateway "Premier Adviser" qualification and also Diploma's in Management; and Business Counselling and Support. In 2015 Lyn gained a BA in Business and Enterprise with Distinction from Napier University. In her spare time, Lyn likes to relax by spending time with family and friends including the 4-legged variety, i.e her horse Magic and Border Terrier Mazey.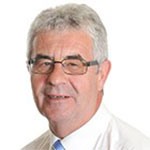 Business Adviser
Alan
Working within the Growth team, Alan works with any business considering growth and expansion, and specialises in the area of finance and funding. Prior to joining Business Gateway in 2014 Alan was freelance with Scottish Borders Chamber of Commerce where he was responsible for recruiting new members, and before this he has worked within the Banking industry as a Business Manager. During his career, Alan has advised hundreds of businesses on a large variety of subjects combining his practical experience as well as theory to the role to help them achieve their full potential, and overcome challenges along the way. In his spare time, Alan is a keen golfer who enjoys travelling especially to Australia where his daughter now resides.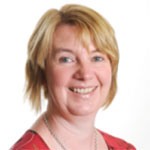 Business Adviser
Sandra
Sandra spent 20+ years working in senior roles, including Operations Director and Commercial Manager in the textile industry before moving to Business Gateway 11 years ago. Sandra is an enthusiastic adviser who holds the Premier Adviser qualification and more recently studied Business Enterprise at Napier University.
As part of our existing and growth business team, she assists businesses in strategy, business planning, marketing, funding, exporting, organisational development and the use of online marketing in business. Sandra has advised clients in many sectors including; Construction, Chemical Sciences, Energy, Tourism, Textiles, Food & Drink, Technology and Manufacturing.
Outside of work Sandra enjoys watching horseracing at "Britain's Friendliest" course in Kelso and further afield in Scotland and the North of England. Sandra is fairly new to rural life, and loves spending her spare time rearing her ever expanding menagerie of farm animals and growing fruit and vegetables on her allotment.
Sandra has been a volunteer with Princes Trust for 11 years, assisting young people into business in The Scottish Borders.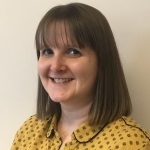 Business Coordinator
Gail
As the first point of contact, Gail joined the team in May 2018 and ensures that the office runs smoothly through her strong administration skills. As wells as supporting the team of Advisers, Gail organises and co-ordinates the local events programme.
In her spare time Gail has taught herself to crochet from following YouTube videos.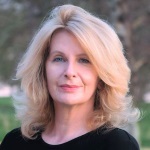 Business Adviser
Kate
Kate's background is in business management, innovation & technology transfer, and people & organisation development. Prior to joining Business Gateway in 2018, Kate has been self-employed for almost 20 years working with companies in the UK and internationally on organisation development and culture change programmes.
She specialises in helping companies develop the right structure for their businesses as well as the team and leadership skills of their people, ensuring their behaviours are fully aligned with their overall values and mission and so they can remain agile, resilient and thrive through change.
Kate loves helping people and businesses take the big step of getting started and making sure they have a strong foundation for long term success. In her spare time, she can usually be found lost in a book, or walking her dog somewhere in the beautiful Borders countryside.
Business Gateway Borders
Tower Mill
Kirkstile
Hawick
TD9 0AE
Get directions
Monday to Friday
09:00 to 17:00