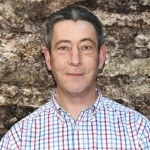 Business Adviser
Euan
Over a 30-year career, Euan has developed a depth of experience in strategy, planning, management and business analysis. His career has included 15 years employed in senior operational and project management roles in the oil and gas and food and drink industries, and for the last 12 years Euan has established and run several businesses of his own.
The key skills he brings as an experienced business adviser are business strategy and planning skills, project planning, data analysis, feasibility assessments, as well as a significant knowledge of the local economy and potential funding sources.
Business Adviser
Sara
Sara has 30 years' business experience in roles within and outwith Orkney. Her career has included being a manager in catering in Glasgow before returning home to Orkney where she has co-founded and run her own businesses, including an innovative and successful jewellery manufacture and retail business.
The key skills that Sara brings as a business adviser are business and marketing planning, marketing communications, branding and corporate identity, online marketing, web upgrades, advice and search engine optimisation and social media.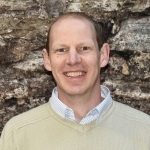 Business Gateway
Adrian
Adrian has 15 years' experience working as a performance coach and mediator for various businesses. Locally, he has more than 10 years' experience in the banking sector, working closely with a wide range of local and national businesses, Adrian is now a self-employed business adviser bringing his considerable skills to business planning, finance and supporting clients wishing to start or expand their business.
Business Gateway Kirkwall
14 Queen Street
Kirkwall
KW15 1JE
Get directions
Monday to Friday
09:00 to 17:00