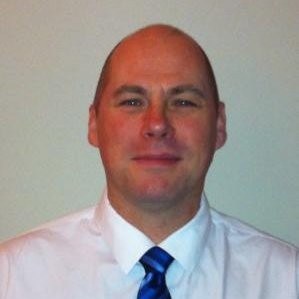 Start Up Adviser
Keith Elrick
Keith has a wealth of knowledge in the identification and commercialisation of innovation, particularly within the health and care sectors.
A skilled business adviser and mentor, he joined the team in 2014 and uses his experience from working with both public and private sector businesses to help new start-ups with business planning, financial management, marketing and more.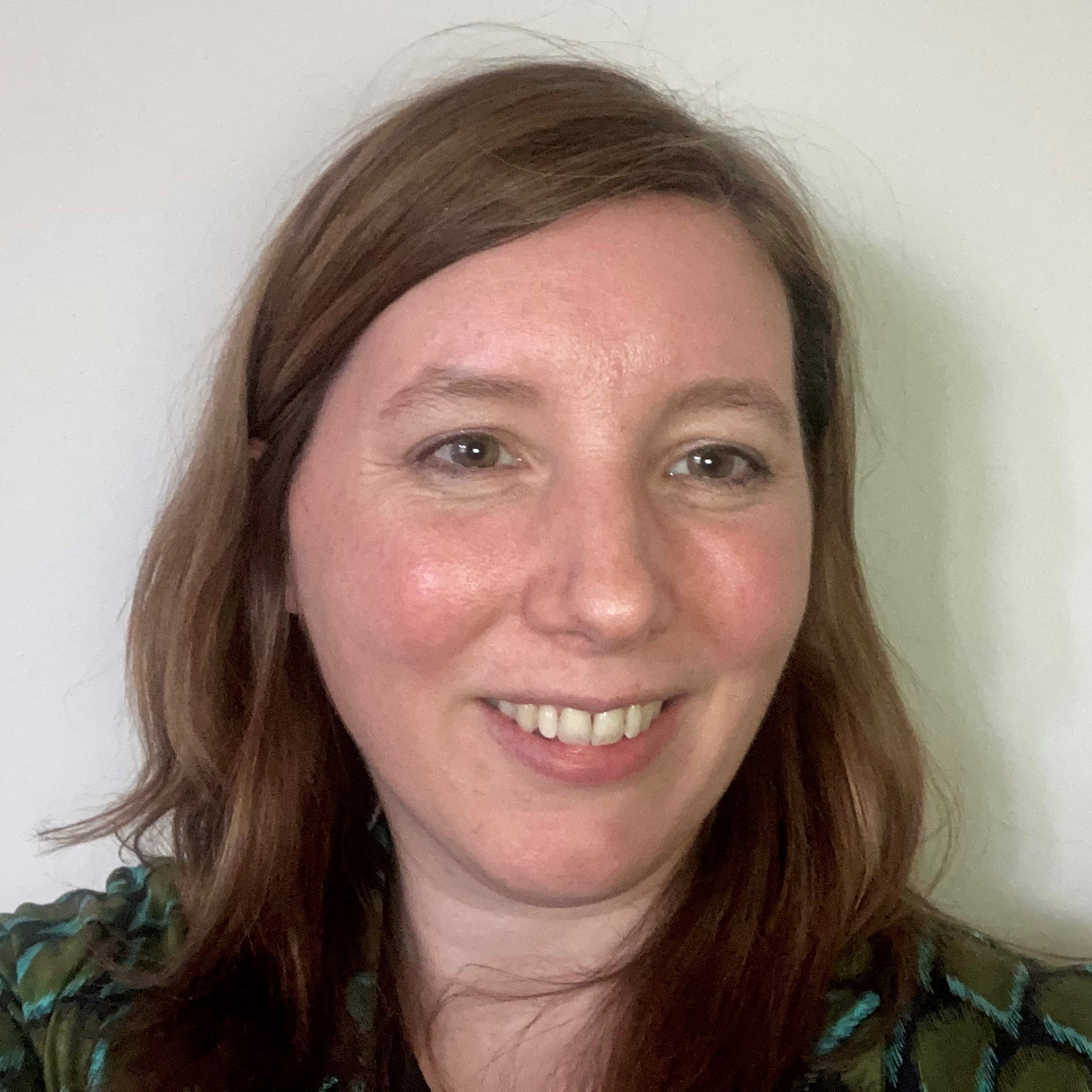 Start Up Adviser
Caroline Wylie
With a background in music and advertising, Caroline moved from the creative industries to scratch an entrepreneurial itch and spent over 15 years running a successful virtual assistant business helping a range of industries working virtually. Not only does she have first-hand experience of running a business, but inevitably ended up supporting new businesses in their various administrative and supportive requirements.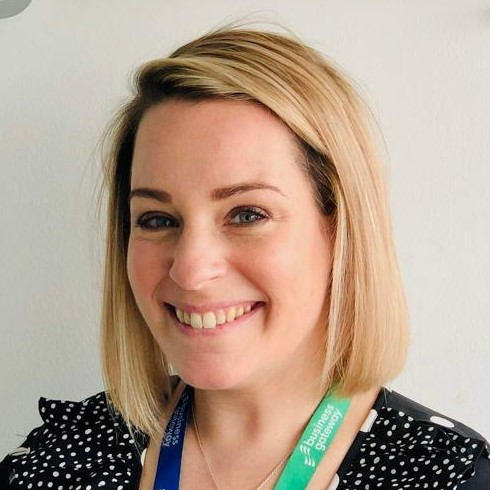 Start Up Adviser
Lisa Cullen
Lisa Cullen has over 10 years' experience working within Santander, latterly within the business banking department supporting small to medium sized businesses from various sectors. She has knowledge with funding requirements and applications and understanding of the Banking process.
Joining Business Gateway Lanarkshire in 2021, she puts her Law degree to good use and provides her clients relevant information about their legal requirements for their business.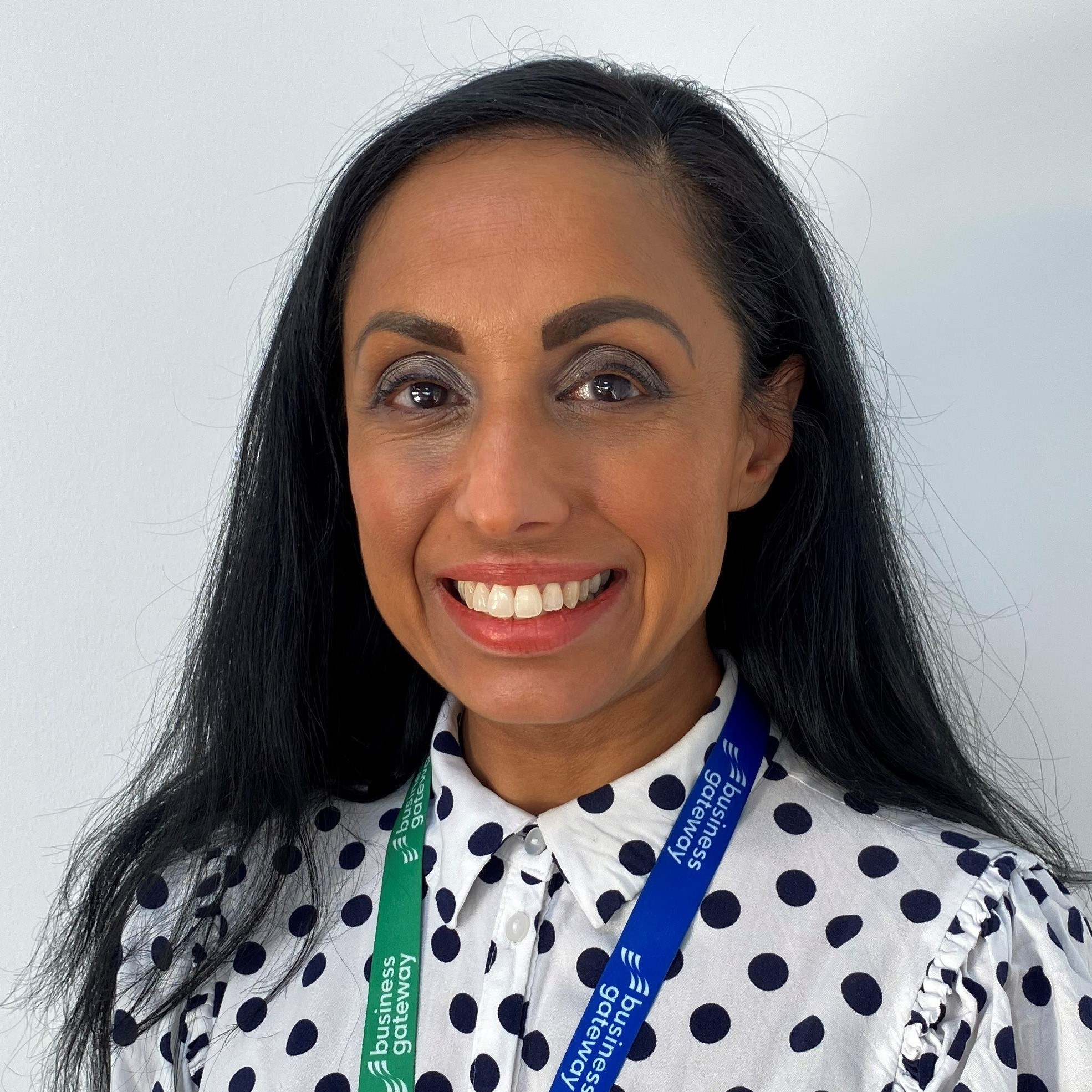 Start Up Adviser
Jaz Gharra-McBeth
Jaz Gharra-McBeth has over 20 years' experience in the hospitality and tourism industry, coupled with extensive experience in global and national key account management.
A real people person, Jaz joined Business Gateway Lanarkshire in 2021 and has been instrumental in supporting start-ups with their sales, marketing, business development and market positioning plans thanks to her ability to build and maintain good working relationships.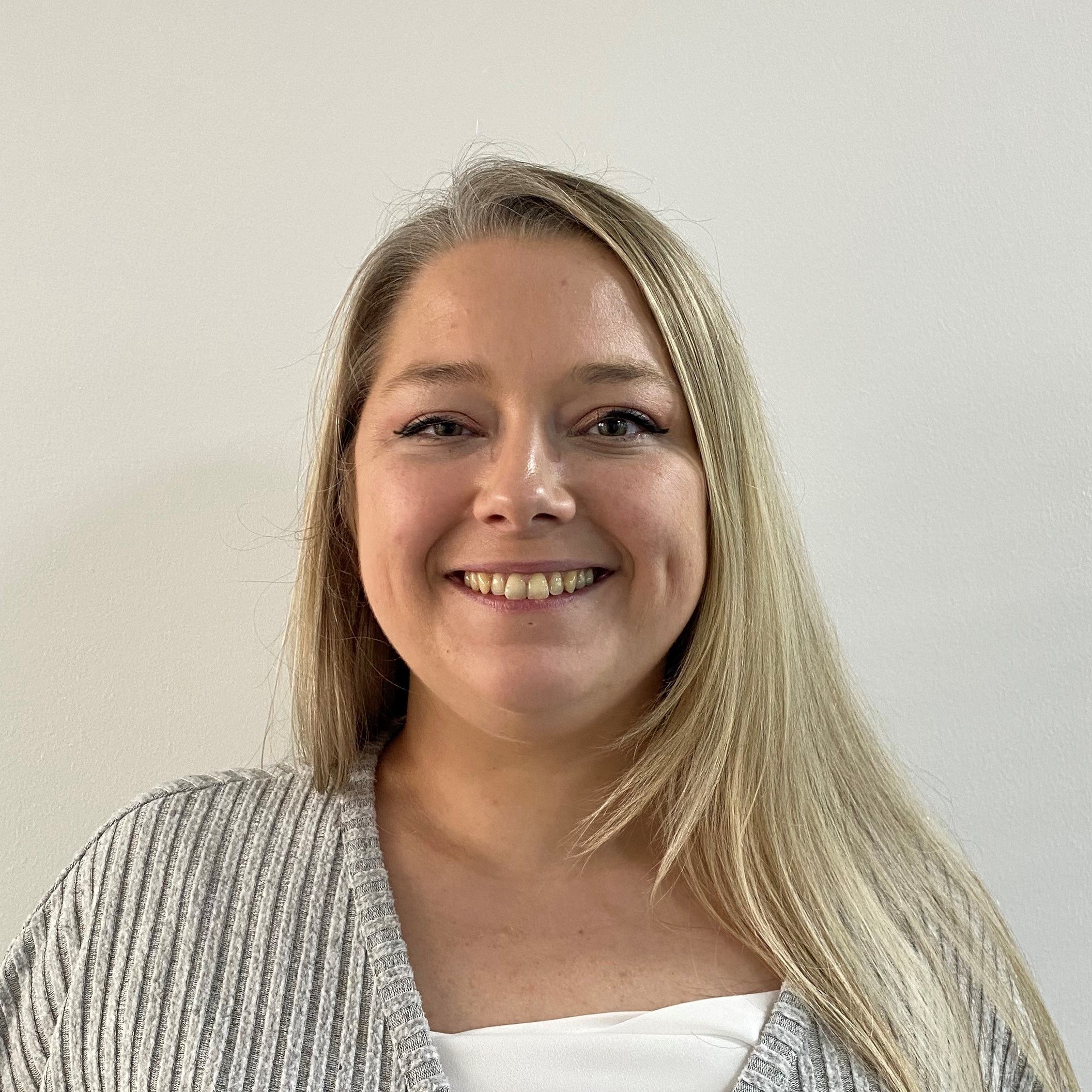 Start Up Adviser
Deborah Dawkins
After building a successful career for many years in business management across the hospitality sector, Debbie has recently graduated with a first-class Honours Degree in Rural Business Management from the University of Glasgow. Her degree is also accompanied by several national awards focused on business administration, project management and implementation.
Debbie clearly understands what it takes to build and maintain financially stable companies. She works closely with prospective business owners providing advice on how they can develop their plans and achieve their goals.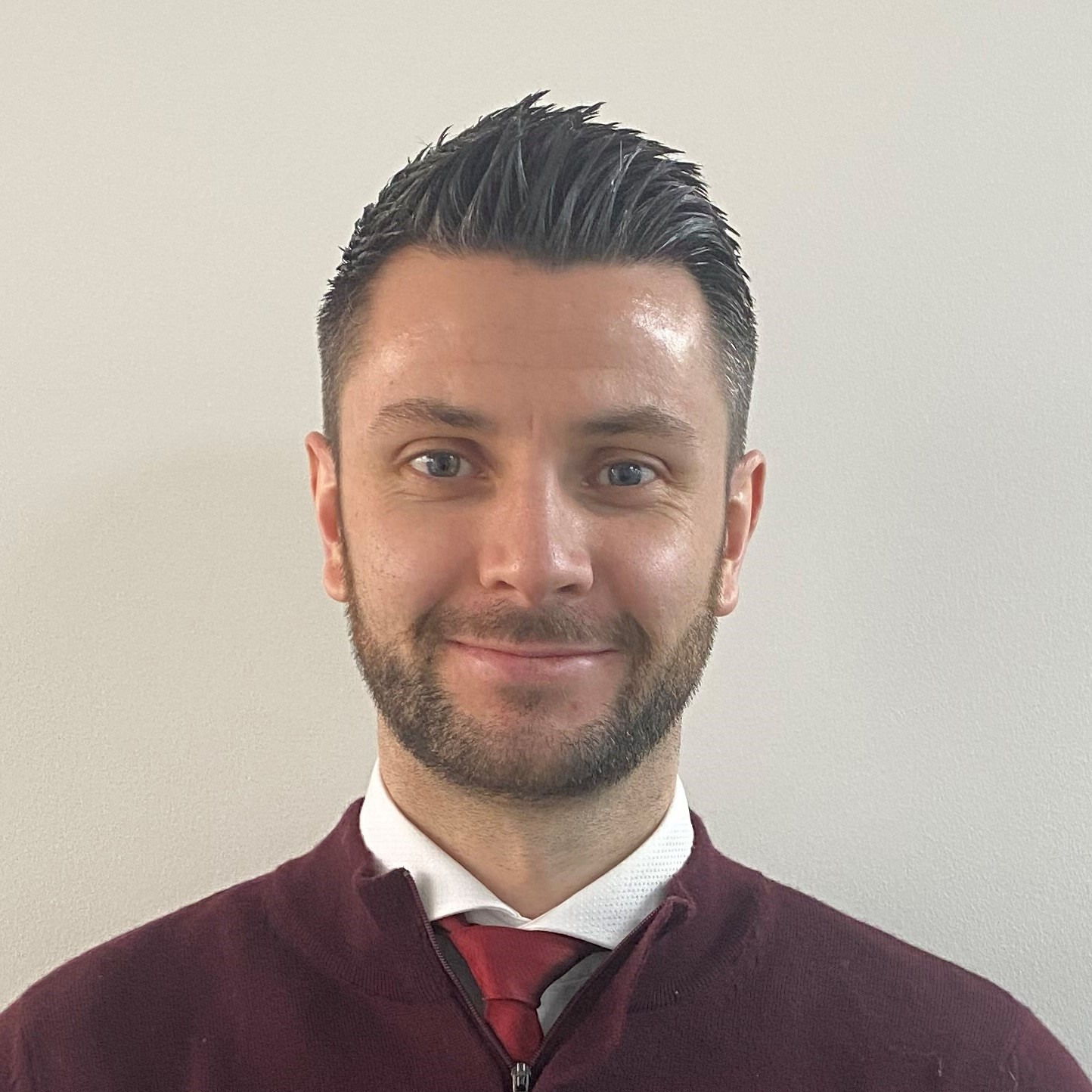 Start Up Adviser
Ross Penman
As a former world champion athlete with over a decade of business experience, Ross is a high-performing and passionate entrepreneur. He built his first venture into a six-figure and award-winning business. Ross knows the value of quality business support, having been a Business Gateway client. He is particularly passionate about working with start-ups and SMEs, helping them to reach their business goals.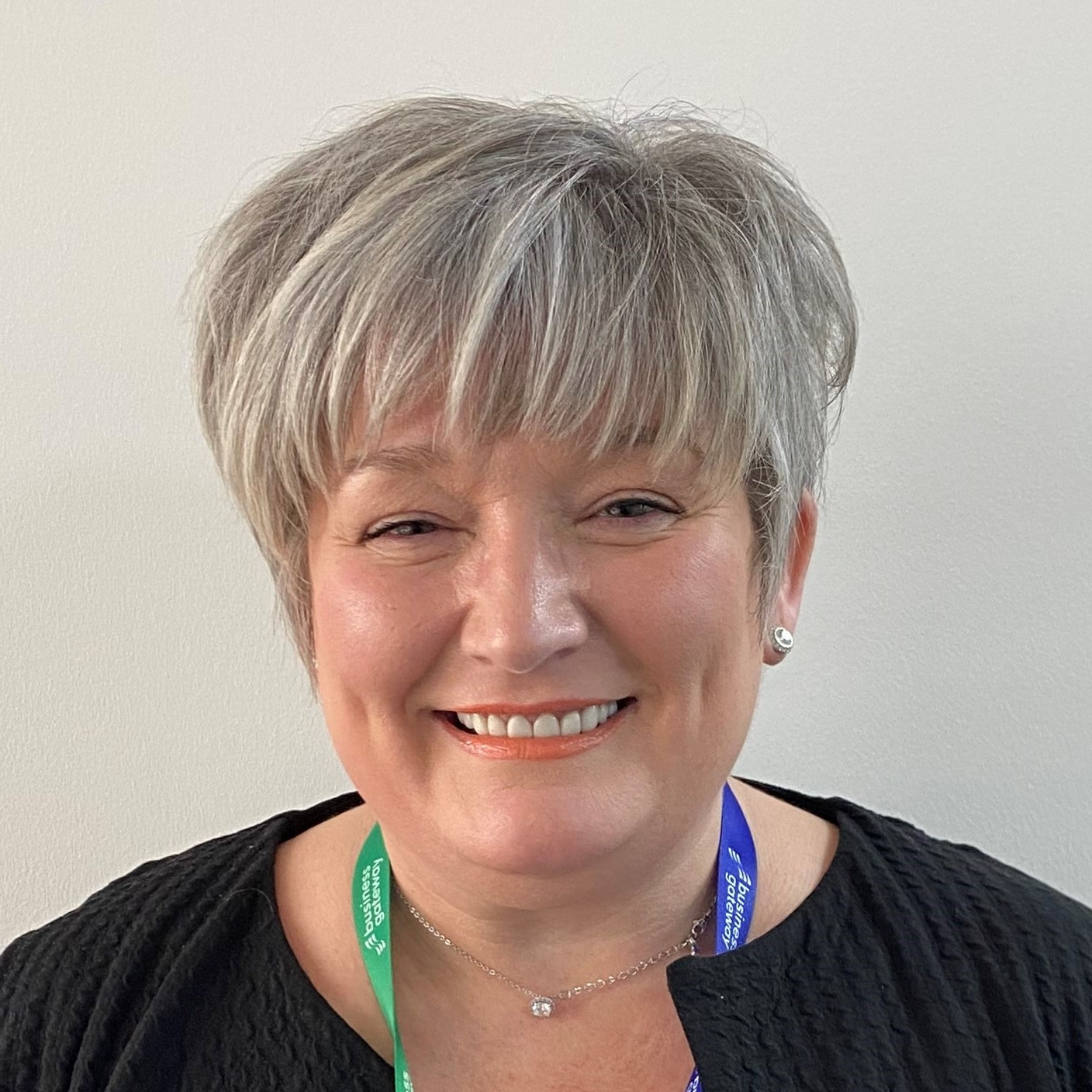 Start Up Adviser
Helena Simpson
An entrepreneur with 20 successful years in start-up businesses and business growth opportunities across multiple sectors.
With 30 years Management experience, including 10 years corporate within British Airways and a Postgraduate in Management Studies Helena can demonstrate success in building effective teams, negotiation, planning and developing businesses.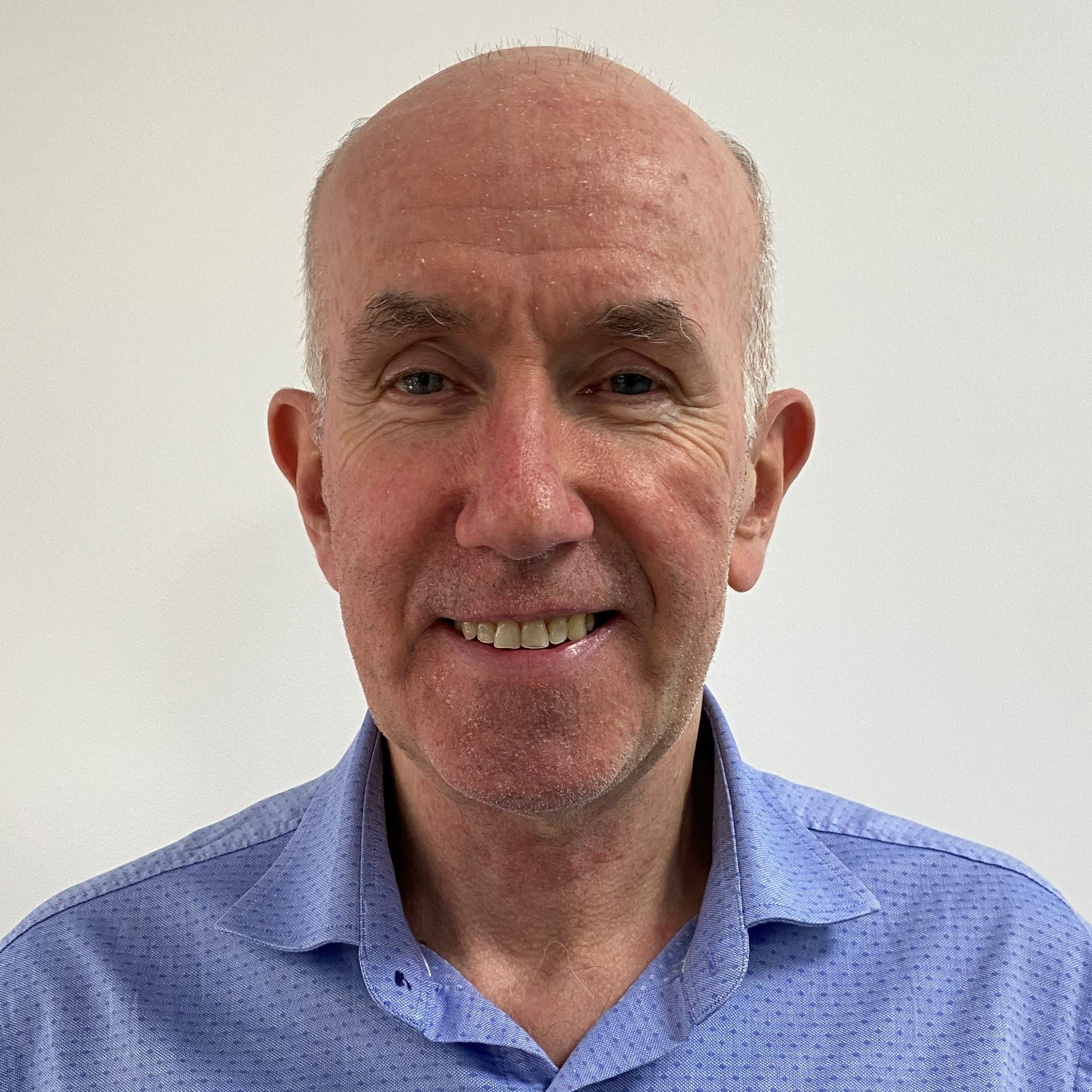 Growth Business Adviser
Paul McIlvenny
Paul passionately supports growing businesses expand into new or existing markets and helps clients with raising finance for growth.
With considerable experience in strategic marketing and business planning, he is an expert at supporting companies across Lanarkshire and from a variety of sectors to identify and achieve growth opportunities.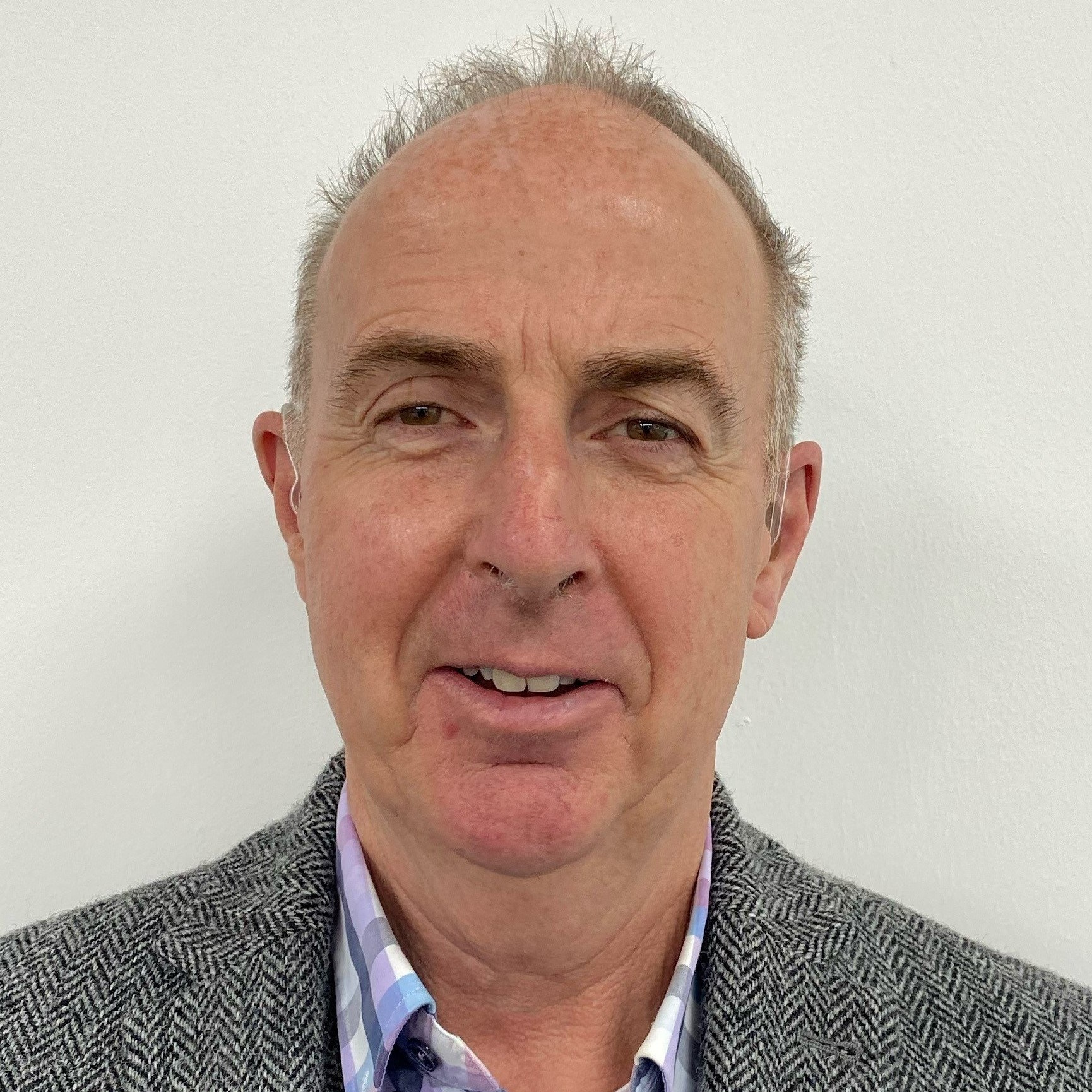 Growth Business Adviser
John McAndrew
A qualified marketing specialist, John supports clients with the creation and implementation of strategic business and marketing plans. Through his expert advice and significant experience, he also supports clients on the new products and process development.
John has an excellent track record at supporting businesses to put together investment raising plans, with a particular success in supporting clients to gain RSA funding.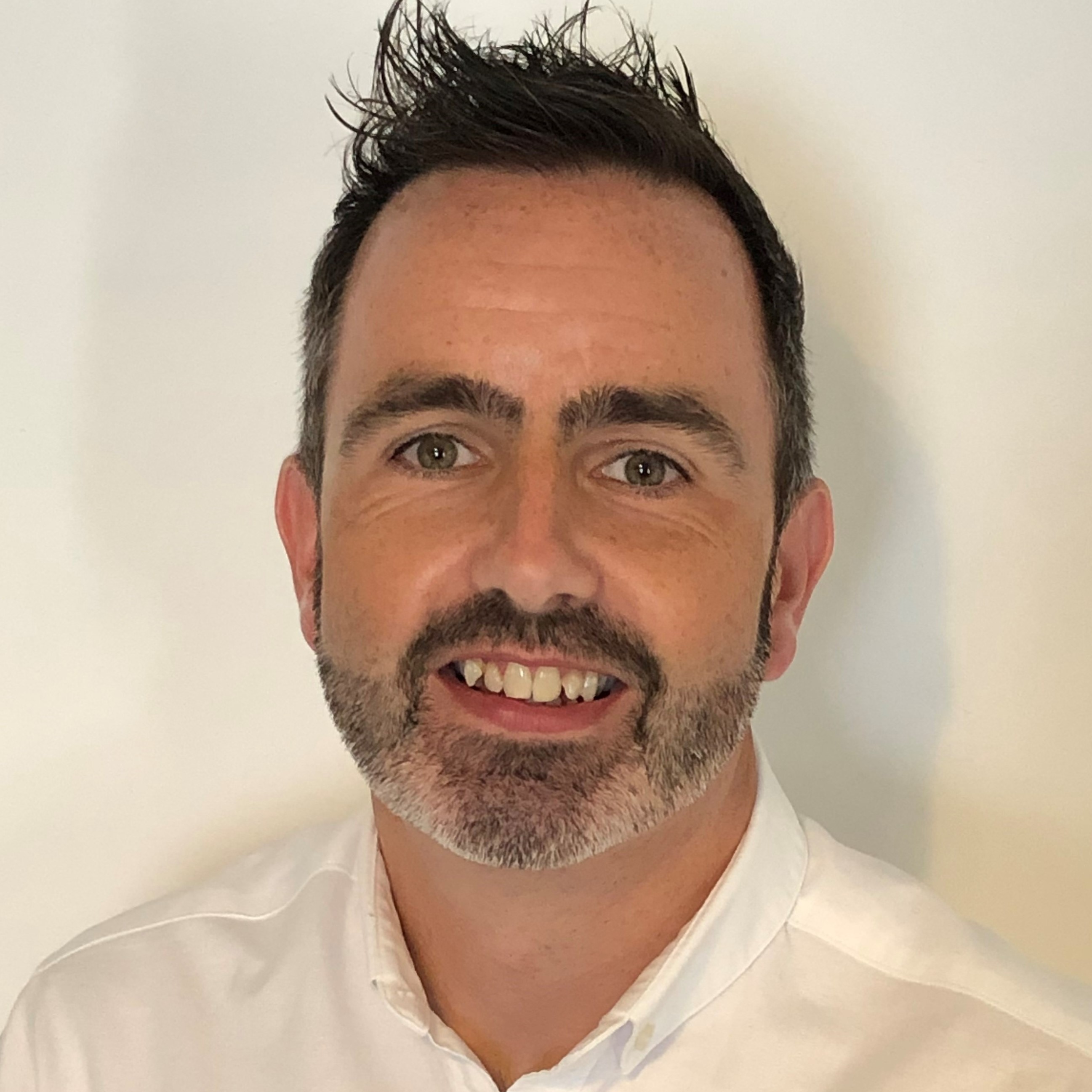 Growth Business Adviser
John Strachan
John joined Business Gateway in 2013. In addition to his time with the company he has over 10 years' experience in business development within the food and retail sectors.
A previous business owner himself, John has an excellent track record of support within high growth companies across the country from all sectors including engineering and manufacturing.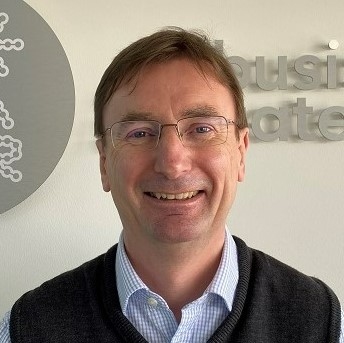 Growth Business Adviser
Robert Swinburne
Robert is an accomplished business adviser and qualified Chartered Accountant. Working with a diverse portfolio of businesses- he has supported many to achieve a high level of success in terms of support and growth.
Robert has considerable experience in raising investment and introducing financial controls and management systems to improve efficiencies for his clients.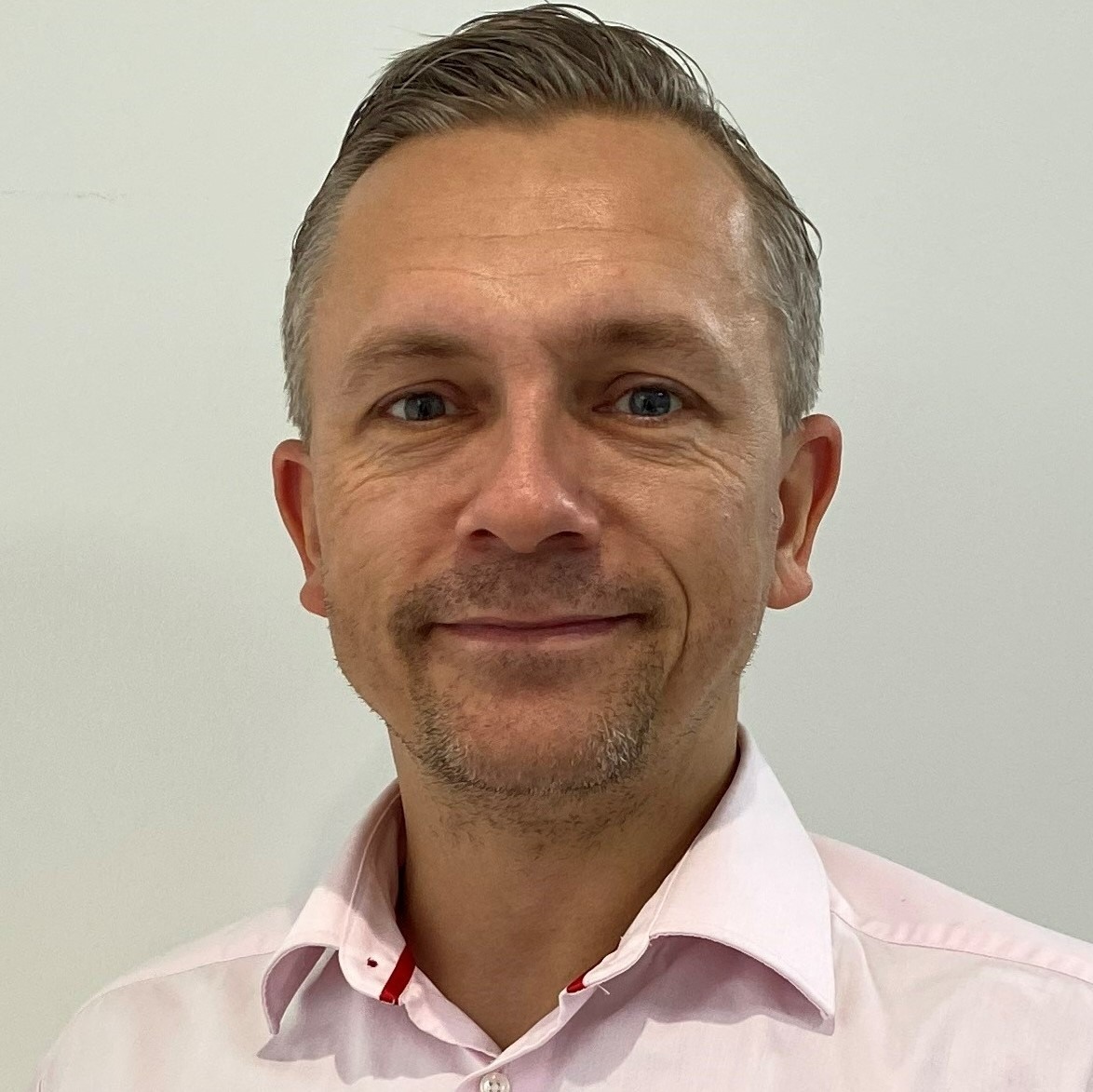 Growth Business Adviser
Ally Kale
Ally brings a wealth of knowledge to Business Gateway with over 20 years' banking experience working with Bank of Scotland and 10 years' experience as a Business Manager.
His skilled and natural approach in managing relationships and growth through financial support allows him to be able to support clients with a wide range of Business Banking matters. Ally supports clients with both stated and unstated needs through quality conversations.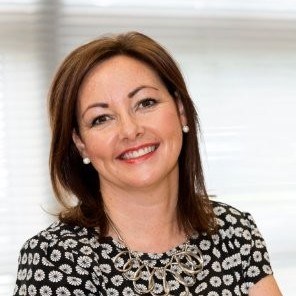 Growth Business Adviser
Teresa Devlin
Teresa has over 20 years' management accountancy experience; as a small business owner she provided financial management services to a range of industries including construction, manufacturing, pharmaceutical, retail and telecoms.
Teresa is highly skilled in course development and delivery, for over five years she developed bookkeeping courses and HMRC compliance workshops on behalf of Princes Trust and Business Gateway. Her wealth of experience and knowledge is beneficial to not only her clients, but the whole team.
North Lanarkshire
1st Floor, Carnbroe House
1 Finch Way
Strathclyde Business Park
Bellshill
ML4 3PE
Get directions
Monday to Friday
09:00 to 17:00
South Lanarkshire
Suite 2
Prism House
SE Technology Park
East Kilbride
G75 0QF
Get directions
Monday to Friday
09:00 to 17:00