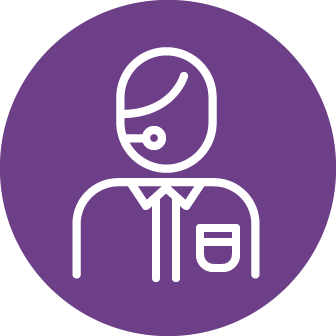 Contracts Manager
Fiona McLellan
Fiona has extensive experience in starting, turning round and growing businesses large and small. She has a belief that SME businesses are the backbone and the future of economic growth in Scotland. Fiona manages the team of advisers across Tayside and is passionate about the professional and experienced team of advisers we are lucky enough to have providing business support in Tayside.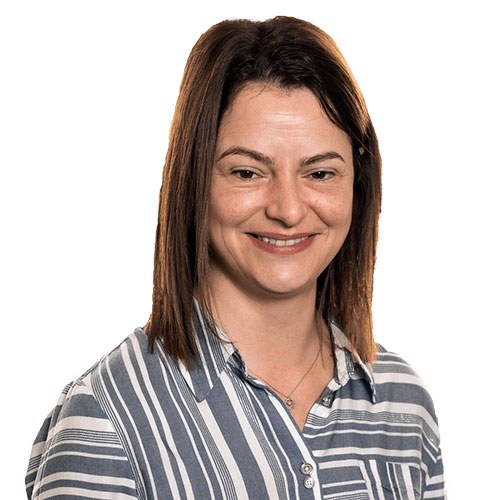 Deputy Contracts Manager
Michelle Shepherd
Michelle Shepherd joined the local office in 2005 as receptionist, before working her way up to become Team Leader. She works with established businesses that are ready to explore new markets, take on additional staff or premises and, ultimately, increase turnover.
In her role, she will continue to support clients but will also pass on her knowledge to the rest of the Team. Commenting, she said: "I'm delighted to be given this opportunity. I hope to be able to use my experience across various roles in the company to guide the Team and give our clients the best support possible."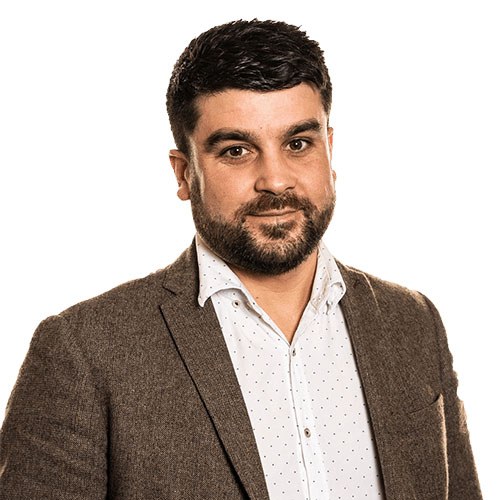 Start-Up Adviser
Scott Geddes
Scott has worked in the business and commercial industry for more than 12 years. He has held various roles in the banking and financial sectors, supporting numerous businesses across Tayside with their start-up journey whilst also advising more established businesses. Scott has a true passion for supporting people to start and grow their businesses.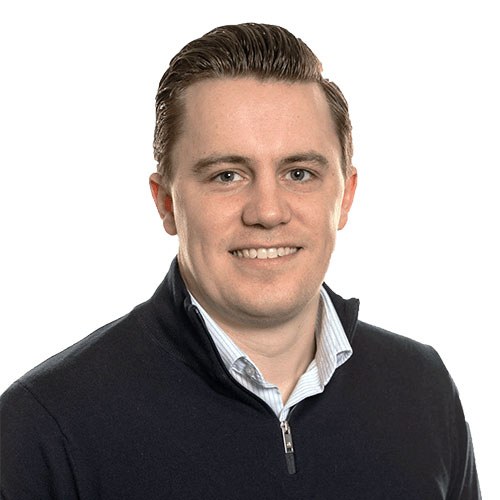 Start-Up Adviser
Liam Rae
Liam joined the team in 2018 supporting Growth Team across Tayside. Over the past year Liam and has taken up a new challenge as Start-Up Business Adviser focusing on young entrepreneurs across the Tayside region.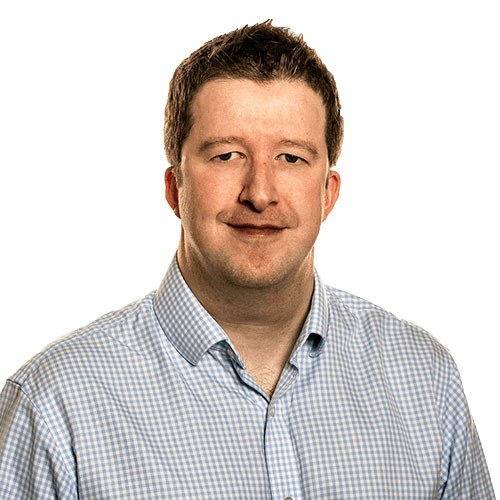 Start-Up Adviser
Stuart Milne
Stuart brings vast experience having worked in the video games industry for more than 20 years. Though his main role is helping clients in the pre-start and early stages of their entrepreneurial journey, Stuart also runs our monthly Marketing Surgery where he advises Tayside businesses of all shapes and sizes on their marketing output.

Commenting, Stuart said "Starting a business is a big step for anyone to take, but it's often not as complicated as people might think. With a little bit of expert guidance and structure, there are so many individuals out there who have the potential to become successful business owners."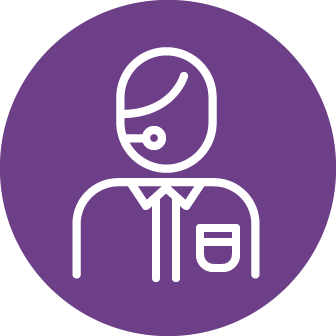 Start-Up Adviser
George Ellis
George is our start-up business adviser working from our Perth Office. Having worked in hotels across Tayside and Fife, George brings a wealth of experience in the hospitality industry to the team as well as a degree in International Business. Growing up in rural Orkney, George has a passion for local businesses and making sure they have all the tools they need to succeed from the get-go.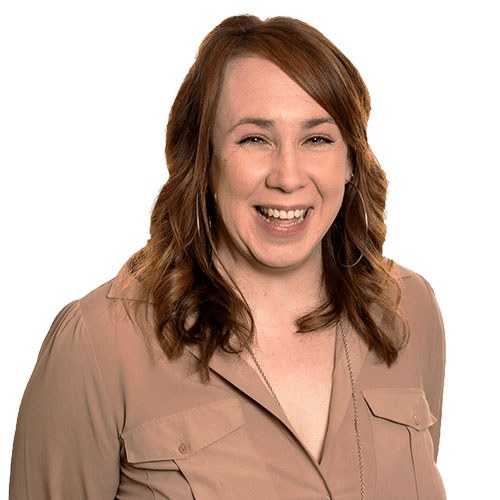 Business Development Coordinator
Pippa Creegan
Pippa is the first point of contact at our Business Gateway Dundee Office. She started working with Business Gateway in 2016, supporting the Tayside adviser team to ensure the smooth running of the business centre. Prior to working with Business Gateway, Pippa ran workshops with young people to help develop skills in communication and creativity.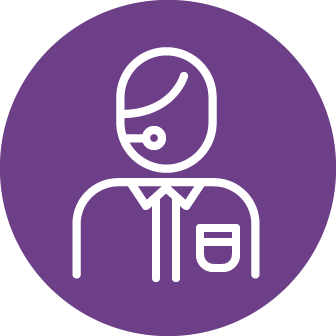 Business HR Manager
Skye McLeod
Skye is based between our Angus, Dundee, and Perth offices. Following years of working in customer service and achieving her Masters degree in 2022, Skye began working for Business Gateway in September of 2022 and has delivered HR support to a vast amount of businesses within various different fields.
Skye has recently began studying for her Premier Adviser accreditation to be able to offer business support, as well as HR, to growing businesses throughout Tayside.
Her goal is to put her HR knowledge into practice by supporting all types of businesses during their time of need, and to learn as much as there is to know about business growth in order to be able to deliver the best service possible to clients.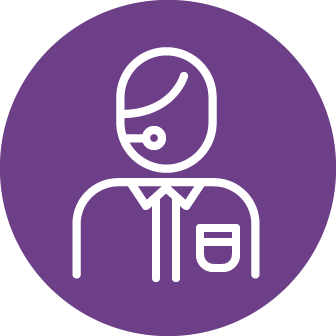 Outreach Business Adviser
Sarah Young
Starting in October 2022 as our new Outreach Business Adviser, Sarah, is based across Tayside working in communities to support entrepreneurs who are looking to start-up and/or growth their business. After six years with Dundee & Angus Chamber of Commerce she brings a wealth of knowledge of the business landscape along with a network of key contacts and networking opportunities across the region.
Her main aim is to provide the tools and techniques to help individuals on their entrepreneurial journey by bringing key experts and resources to towns and villages across Tayside.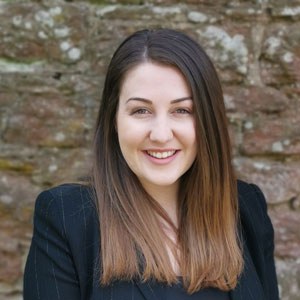 Growth Adviser
Elaine Donnachie
Elaine is our Growth Business Advisor dedicated to serving Dundee & Surrounding area. Elaine joined Business Gateway in November 2020 and formerly worked with individuals looking to start a business, and during their first year of establishment and growth. Elaine now works with businesses that have been trading for at least 1 year and who have aspirations to grow nationally and internationally.
Elaine's previous experience was in branding & marketing and she has a keen eye for design. Elaine loves a coffee and a chat, her friendly and welcoming approach puts you at ease and you will quickly realise she is there for you as part of your team.
Business Gateway Angus
City Quay Business Centre
27-28 Camperdown Street
Dundee
DD1 3JA
Get directions
Monday to Friday
09:00 to 17:00
Business Gateway Dundee
27-28 Camperdown Street
City Quay Business Centre
Dundee
DD1 3JA
Get directions
Monday to Friday
09:00 to 17:00