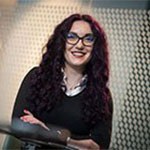 Business Administrator
Steliana
Born and bred in Transylvania, Steliana moved to Aberdeen more than 10 years ago. In 2017 she joined the Business Gateway team as part-time Business Coordinator and evening workshop supervisor. Since, she has developed her role and now provides invaluable support to our advisory team. With a passion for events, Steliana has plans to start her own business in the events industry.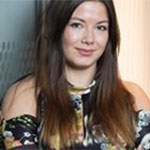 Business Adviser
Hayley
Hayley joined the start-up team in January 2017. After graduating from Aberdeen's Robert Gordon University in 2014 with a Masters in Fashion Management, she launched her own fashion business. During this journey, Hayley discovered her interest in not only running a business, but also helping and guiding others to do the same; paving the way for her to join Business Gateway.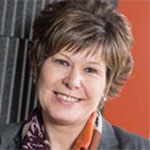 Start Up Growth Business Adviser
Catherine
With over 30 years' experience in both the retail and business banking sectors, Catherine uses her wealth of financial knowledge and customer service expertise to help both start-up and growing businesses.
Growing up in Peterhead she has an excellent understanding of the local area, which she uses to her advantage when supporting the regions ambitious, local business community.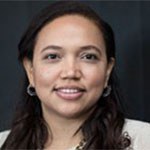 Business Adviser
Aisha
Aisha is a proud Nigerian Scot who, after some time working in Aberdeen's oil and gas industry, began her own entrepreneurial journey and invented a low heat hair styling tool. Aisha was heavily involved in the product development, prototyping and patent application stages of her invention. Taking a less traditional approach to seeking investment, Aisha successfully applied for the BBC's The Apprentice in 2015. Her experience to date makes her the ideal candidate for any booming business' boardroom.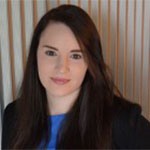 Business Adviser
Kirstie
Kirstie discovered her love for business, team work and planning after graduating from Glasgow's Strathclyde University in 2013. Moving back to Aberdeen that same year, she spent three years working in the oil and gas industry, gaining experience in business improvement, contract management and business development. Deciding it was time for a change, she joined Business Gateway's start-up team in July 2016, and was promoted to Team Leader in January 2019; helping and supporting entrepreneurial talent across the north east.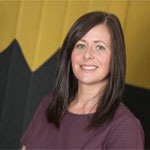 Business Development Coordinator
Nicola
Born and raised in Paisley, Aberdeen became Nicola's home after joining the Business Gateway team as Business Development Coordinator in September 2016.
Having worked previously in a family business for many years, Nicola is undergoing the necessary business advisory training and development to convert her business experience into a role within the business start-up team, which helps and supports early stage entrepreneurs to start their businesses.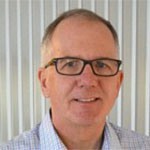 Business Adviser
Gordon
Gordon has been providing mentoring services on a part-time basis to a wide variety of businesses for more than 10 years, during which time he has been known as Blackmask. Joining the Business Gateway Growth team in December 2015, he found his own niche – working with smaller companies which have found it difficult to position themselves in their marketplace. His 30-year spanning career has seen him grow companies from three employees to 100, develop bespoke CRM systems and has developed a highly refined sales and management skill set, which will help amplify your business plans.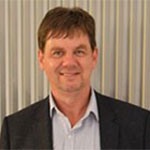 E Commerce Business Adviser
David
David specialises in online marketing and multi-lingual website translation and marketing. Assisting start-up and growing businesses with search engine optimisation (SEO) and search engine marketing, along with advising on best practice web design to help business opportunities, David is a whizz when it comes to driving forward your business' online presence.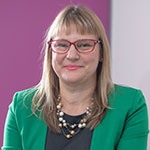 Business Adviser
Debbie
Debbie is a positive and energetic adviser with a passion for tourism. Born and bred in Yorkshire, she has lived in many UK locations throughout her career, settling in Scotland for the last 17 years.
Debbie has worked for large multi nationals such as Forte, Marriott, Accor and Macdonald Hotels alongside SMEs and small individual operators. She uses her collective experience to develop strategies for business growth and sales and marketing plans, an area she particularly enjoys.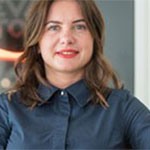 Business Adviser
Emilia
Emilia graduated from the Poznan School of Banking (WSB) with a degree in International Business and Finance, before moving to Scotland and joining the Business Gateway team in 2007. She puts her fantastic bilingual skills to great use when assisting both Polish and Scottish business clients, helping them to plan, launch and grow their innovative business ideas.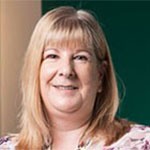 Start Up Business Adviser
Elaine
Elaine passionately supports businesses to take their plans to the next level and enjoys nothing more than seeing a business thrive. Living in Peterhead for most of her life she has a thorough understanding of the region, which she uses to support the town's business community.
Elaine has also been involved in assisting with the start-up of a number of Aberdeen City and Shire businesses, including one which she worked on for five years.
Start Up Business Team Leader
Gillian
Gillian is one of our longest standing members of staff, having been in the business support network team since 1993. She loves nothing more than receiving a phone call from a client to say that they have started their own entrepreneurial journey, especially when she knows she has been able to assist them along the way.
Together with her husband, Gillian runs her own business and knows full well the ups and downs involved in starting and growing any organisation; she uses this expertise to provide her clients with the best possible start.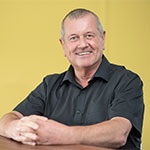 Business Adviser
Bill
Prior to joining our advisory team in August 2018, Bill ran his own management consultancy business in Aberdeen City and Shire. Working with a diverse range of clients, from corporate entities with a global footprint through to local SMES, he has a wealth of knowledge to support your business needs – whether that be from a standing start or already established entity.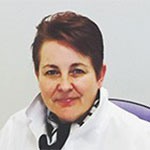 HR Business Adviser
Ann
Ann is our HR Business Adviser with a passion for people. She works with businesses of all sizes who are considering employing or already employ staff. Ann is extremely passionate about her clients and enjoys nothing more than removing fears and barriers surrounding employment and creating jobs for the next generation.

Her previous experience includes roles with Lloyds Asset Finance, GE Commercial and HSBC Bank, working with a wide and varied business customer portfolio throughout Scotland.