Ray Knox at Orca Management Training gives us some tips on working from home. Ray has worked from home for the last 15 years so is well adapted to the situation.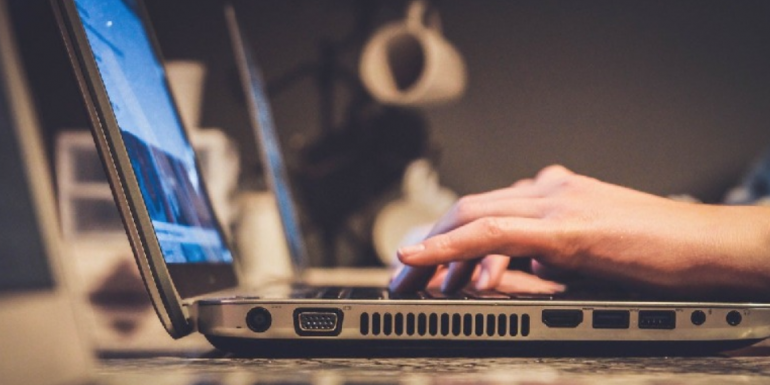 1 - Get a routine including getting ready for work. It does not matter what your routine is as long as it works for you. I get up at the same time, prepare for work, get dressed, have breakfast and start at the same time most days. The routine should include breaks, lunch break and finish time. I tend to work in 2 hour blocks before a short break. This maximises focus and attention then allows you time away from the PC.
2 - Have a dedicated work space. I am lucky in now having my own home office but for many years my space was in my bedroom. Depending on your living conditions it can be tricky to get a solo-space but it is needed. Also ensure everyone in the house knows when you are in that space you are working.
3 - Focus on productivity not time worked. We should always focus on what we need to achieve, the goals to be met and the work to be completed not the hours worked. There is a temptation when working from home to work long hours but if you can achieve everything in a shorter space of time do not feel guilty about it.
4 - Communicate with everyone in the house and agree ground rules. When you work from home if there are others around they will feel you are available. Agree when you are available and for what - you can factor these into your breaks. Especially when children are at home this will become even more important.
5 - Find out what approach works for you. If you try a way of working and it is not working for you experiment until you may find a way which does.
6 - Keep contact with people. Working from home can be a lonely experience and it is easy to feel isolated. I have a regular call with a colleague which provides social contact outside of my immediate family. If you are part of a team working remotely factor in regular contact to ensure the team aspect is maintained.
7 - Leave work. When you finish for the day make sure you finish. It is tempting to pop back in and do a quick half hour which turns into a few hours.
8 – We are all adjusting. Try and remember that. If you start to feel isolated or need help with your set up then speak to colleagues, friends or family. That's maybe the most important thing throughout this pandemic. We are all having to change the way we operate and live, and by looking out for each-other, it will be easier.
Want to speak with your nearest Business Gateway team?
Your local Business Gateway can offer you free 1:1 advice and online support to help you with anything to do with your business or if you are just thinking about starting up then we can support you with that too.
Fill in the form below and we will get back to you to help.