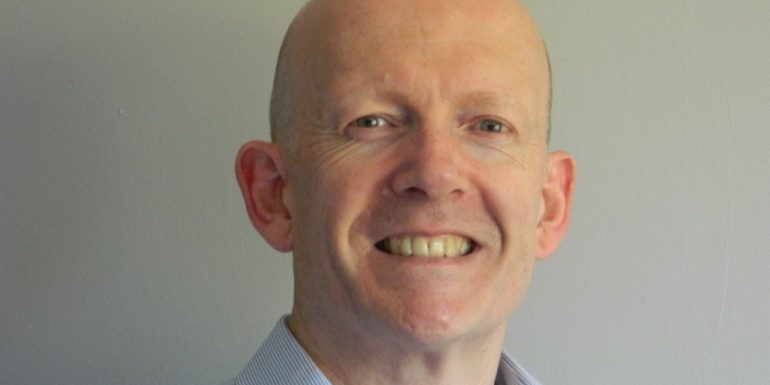 Retailers across Scotland have recently been bombarded with a lot of doom and gloom, proclaiming the death of the high street. However, when taking a closer look at the facts and figures, the reality is that the large, national corporations are retracting and reducing their high street foothold.
Without these big players, there is an opportunity for independent retailers to step into this space. You don't have to look far to see positive examples like Hawick, Kelso and Pitlochry, which show how local high streets can flourish when independent retailers are given the chance to shine.
I have worked in business operations for high street retailers since the mid-80s, including blue-chip companies like Disney, Asda, Littlewoods and John Smith & Sons. As an independent business consultant, I have provided one-to-one support and mentoring for SMEs since 2008. I have witnessed first-hand the shifts in shopping habits throughout the past 20 years and helped hundreds of independent businesses to navigate the changing climate.
My mission is to counteract the negativity heaped upon the high street by using facts and figures collated from the National Office of Statistics, British Retail Consortium and Which? reports. The results may be surprising to some.
According to the Retail Sales Index Scotland, the volume of retail sales (amount of goods bought) in Scotland has grown by 0.4% during the third quarter of 2019. The value of retail sales (how much was spent) grew by 1.1% over the same period, which compares to 1% in Great Britain as a whole.
Admittedly these figures do not point towards a time of boom. The high street has undoubtedly been affected by economic conditions, political uncertainty and a decrease in footfall. However, people are still buying – and buying more than they did a year ago.
At each of my workshops, I ask participants to guess what percentage of UK shopping is done online. Guesses often start at around 50%, with some people predicting as much as 60% or 70%. In reality, the proportion of UK shopping done online as of September this year is 19.1%. While this is a substantial amount, it is definitely not the majority.
A recent Which? report, in partnership with Ordnance Survey, revealed the best and worst performing sectors in the retail industry. While farmers' markets, bistros and cafes were amongst the winners, books, maps and computer supplies have all suffered substantial drops in performance. In simple terms, if something can be easily bought online, the high street equivalent will lose out.
So what can small retailers learn from this? Personally, I think the answer is the perfect blend of the online with the physical. If you look at large corporations, retail giant Amazon recently opened its first bricks and mortar stores, whilst online-only ASOS reported a 68% decrease in profits. While the online bubble has not burst, it is definitely starting to wobble.
For small businesses to take advantage of this situation, they need to conduct thorough research to ensure that they are in the right market, with the right product, delivering exactly what their customer wants. Independent retailers need to work together to make local high streets a place of entertainment and opportunity, creating experiences that are impossible to replicate online.
There is a wealth of help on offer for small businesses, including the British Retail Consortium, British Independent Retailers Association, local chambers of commerce and Business Gateway.
Business Gateway offers an extensive range of one-to-one support, training and advice for small to medium-sized enterprises across all industries. Due to increased demand for retail expertise, and recognising the need to support local high streets, I have been working with Business Gateway Tayside to deliver bespoke workshops across the region. Topics covered include an overview of the retail sector, changing shopping habits over the last generation, opportunities within the present climate, marketing and visual merchandising.

There's more good news. A 2017 study by Euclid Analytics revealed that Generation Z – digital natives born from 1995-2010 – enjoy in-store shopping more than any other age group, with 66% saying they prefer it to shopping online. As this new generation of shoppers embrace the social and immersive experience of bricks and mortar stores, the long-term prospects of the high street look promising.
Want to speak with your nearest Business Gateway team?
Your local Business Gateway can offer you free 1:1 advice and online support to help you with anything to do with your business or if you are just thinking about starting up then we can support you with that too.
Fill in the form below and we will get back to you to help.