If you've had to temporarily stop trading for any reason - including insufficient staff, illness, bereavement or an unexpected event, the sudden shock will have given you a lot to deal with, both practically and emotionally.
Once you've had time to regroup, it's important to prepare for the future - at some point, you will be able to trade again. It's important that when you do, you can quickly bring back your customers.
Even if you're closed, it's worth proactively maintaining a relationship with your customers wherever you can. Here are some tips on how to use digital to stay in touch.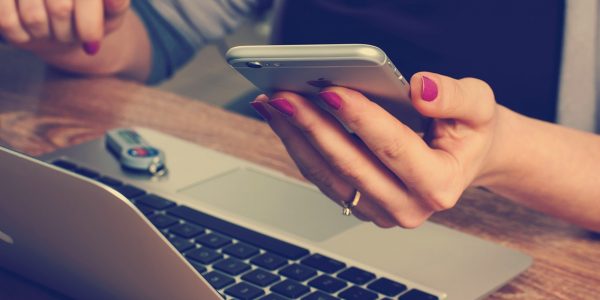 1. Let customers know what's happening with your business, and why
It's important to let customers know that you're only closed temporarily rather than permanently.
Update customers through your website, your social media, your Google Business Profile, as well as emailing those you have permission to contact.
2. Proactively manage appointments
Even if you can't trade at present, you still know your customers and what they need. Create and share content that will let them benefit from your knowledge and experience.
This could be in any format, e.g. how-to guides, step-by-step photos or even short videos, and live streams, shared on your social platforms, YouTube, email, messengers or video conferences.
Consider how your customers will be getting by without your services and what issues they are likely to face. Areas to think about include:
Self-service: Will your customers have to self-serve at home? If so, a good way of engaging is to still help your customers with what they need. For example, dog walkers could provide dog training or entertainment tips, nail salons could provide top tips for keeping nails healthy.
Avoiding problems: What are the most common issues your customers need your services for, that could have been prevented with a few simple steps? For example, for plumbers that might be blocked drains; for dentists it could be reminders for patients to take extra care with oral health and steps to avoid cracked teeth. Cleaners are especially well placed to advise on home hygiene, linking to official guidance where appropriate.
Remember when this is all over, customers are unlikely to suddenly decide they no longer need your service because they've been managing themselves. They will most likely come back as soon as they can afford to and will probably appreciate you more than ever.
3. Help your customers 1-2-1 remotely
Even if you're closed you could still consider answering 1-2-1 queries or providing a 1-2-1 session.
Dependent on your availability, this service could be provided for any customer or for your regular customers only. Let the relevant customer group know via your social platforms, your website, or via email or messengers.
To provide this service, it's best to use the channels your individual customers prefer. Some will be happy with phone calls, text messages or email. Others will benefit from video-calling or conferencing tools (such as WhatsApp, Zoom or Facetime) to provide a face-to-face experience.
You may even be able to charge a consultation fee for this and, if so, then great. However, depending on the level of help you're able to provide, you may need to see this as long-term relationship nurturing to help your business bounce back.
4. Provide regular updates and look out for vulnerable customers
During COVID-19, more than ever, people need some fun.
Share content: Share appropriate content on your social media accounts. This doesn't mean share every meme you see, but you could start sharing more personal posts (e.g. short videos of personal projects relating to your business - such as a joiner who is currently designing and fitting new storage in their house). You could also consider quizzes, surveys or challenges that are related to your service, or even pertinent memes. For example, a cleaning company could launch a Spring Clean Challenge for customers to share before and after photos.
Host virtual events: Although you are not trading you could still help your customers gather together - especially if this is what your business would normally do, such as a local pub or bowling club. For example, could you host a virtual pub quiz on apps such as Zoom, Houseparty, Facebook live or YouTube, or simply host a weekly Zoom meet-up to bring regular customers together.
5. Prepare for reopening
Like many of us, some of your customers and your community will be particularly vulnerable or need additional help right now. If you are able, consider getting involved with your local community effort, if you can do so safely and within government advice. Look at social media and join any local Facebook groups.
Also, if you're a local face-to-face business you may be uniquely placed to identify vulnerable people in your community, especially hairdressers or podiatrists who usually see older people every few weeks and know those who may not have family to support. You can play your part in contacting your regular customers and checking they're ok and putting them in touch with any services that might help them.

More information on easy-to-use and low cost digital tools is available here.
Want to speak with your nearest Business Gateway team?
Your local Business Gateway can offer you free 1:1 advice and online support to help you with anything to do with your business or if you are just thinking about starting up then we can support you with that too.
Fill in the form below and we will get back to you to help.