If you've had to temporarily stop trading for any reason - including insufficient staff, illness, bereavement or an unexpected event, the sudden shock will have given you a lot to deal with, both practically and emotionally.
Once you've had time to regroup, it's important to prepare for the future - at some point, you will be able to trade again. It's important that when you do, you can quickly bring back your customers.
Even if you're closed, it's worth proactively maintaining a relationship with your customers wherever you can. Here are some tips on how to use digital to stay in touch.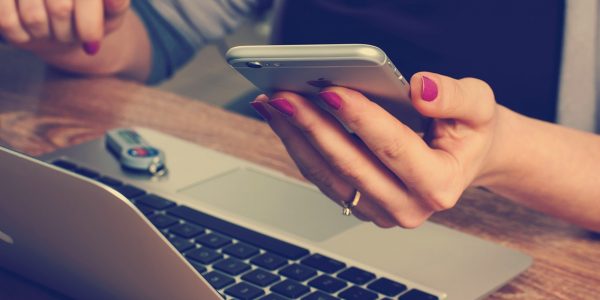 1. Let customers know what's happening with your business, and why
It's important to let customers know that you're only closed temporarily rather than permanently.
Update customers through your website, your social media, your Google Business Profile, as well as emailing those you have permission to contact.
2. Proactively manage appointments
Proactively call anyone with appointments so they don't turn up to closed premises.
So you don't reopen your business with an empty diary, rather than cancelling, ask if they would consider postponing for a date for when you think you may be open.
You will need to take care to manage expectations and consider agreeing a date for you to contact them and provide an update some time before their appointment.
3. Help your customers 1-2-1 remotely
Even if you're closed you could still consider answering 1-2-1 queries or providing a 1-2-1 session.
Dependent on your availability, this service could be provided for any customer or for your regular customers only. Let the relevant customer group know via your social platforms, your website, or via email or messengers.
To provide this service, it's best to use the channels your individual customers prefer. Some will be happy with phone calls, text messages or email. Others will benefit from video-calling or conferencing tools (such as WhatsApp, Zoom or Facetime) to provide a face-to-face experience.
You may even be able to charge a consultation fee for this and, if so, then great. However, depending on the level of help you're able to provide, you may need to see this as long-term relationship nurturing to help your business bounce back.
4. Provide regular updates and look out for vulnerable customers
Use your digital channels to give updates on your journey to reopening so your business stays front of mind for your customers.
Some of your local customers and might be particularly vulnerable and may have been reliant on your service for social contact or specific services. If you can (and if they'd like you to) check on them from time to time or direct them to other organisations to get support.
5. Prepare for reopening
If you've been closed for several months, when it's time to reopen it may be worth running an event to re-establish your customer base.
Starting afresh with a launch could re-energise your business and be a good opportunity to attract some new customers.
Want to speak with your nearest Business Gateway team?
Your local Business Gateway can offer you free 1:1 advice and online support to help you with anything to do with your business or if you are just thinking about starting up then we can support you with that too.
Fill in the form below and we will get back to you to help.