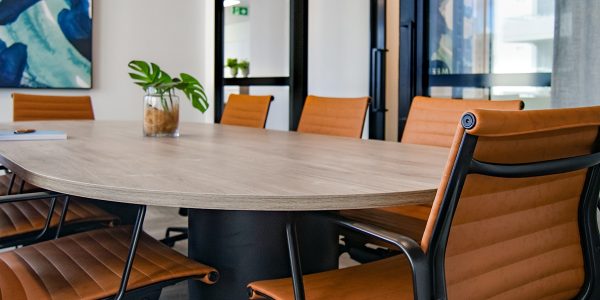 1. The big question – do I close the business?
No one could have forecast the current business climate in Scotland, the UK and globally. No eminent economists, let alone small business owners, could have predicted that during spring 2020 the current pandemic would cause so many business to grind to an immediate halt. Every business is affected, some harder than others. There is no easy guidance through this unprecedented situation, just words of support, direction and government guidelines that change and are updated on a daily basis.
2. The toughest decision
Being forced to close the doors on a business is virtually unknown in our lifetime. Businesses have had to stop trading with immediate effect, causing uncertainty, financial concerns and wide spread anxiety. Businesses are finding that their customer base has disappeared, fallen off the cliff. Anticipated forward load is not there. Bookings are cancelled with refunds having to be made.
It is a desperate time with the light at the end of the tunnel very dim at present.
This article is not trying to sugar coat the current situation but will try to provide some support in the toughest of times.
With no forward load and no money coming in the decision to close the business will be foremost in many business owners' minds. That may be an inevitable decision but let's consider some options first.
3. Suspend action temporarily
It may be time to reflect on what we do with our business as opposed to closing immediately. Is this time to reformulate the business model and take that strategic change that we have been thinking about for years? Can we suspend normal business, restructure in anticipation of new opportunities as they emerge? Do we have any reserves to see us through this difficult time? What support is available from government?
4. Pair back to operational minimum
During the crisis we may be able to pair back our business operation to an absolute minimum. That is very dependent upon your business sector, but there are signs of loyalty and support from customers that are willing to help struggling business by deferring bookings for a year (tourism related). Asking for deposits to remain as a sign of support for an ailing business is further evidence of customer support and high regard for the product and services on offer.
If you pair back your operation try to:
Stop all non-essential payments
Extend payment terms for any items you maybe are paying
Liaise with your bank for support
If you have employees seek their support
Check all Government support that is changing daily and apply for help (see below)
In 2008 when the banking crisis hit the business sector, many businesses folded, but many businesses did pair back all operations to a minimum, scraped along and came out the other side in a strong position to kick start their operations.
5. Re-engineer the business
Could this be the time to re-engineer your business? Is it time or even feasible to go digital?
We are seeing great creativity during the current crisis. Restaurants became takeaways and provided a food delivery service. Some grocery shops are now providing a basic and efficient dial in or online service for the first time. Children's party organisers become virtual entertainers using technology to engage with their young clientele.
It may the time to think through what is right for you, your business and your future. There is a wealth of help available through webinars/online tutorials, online support, local Business Gateway advisers- so check them out and get connected!
Use this time to think through what opportunities may lie ahead for operating in a different and possibly sustainable way. We will emerge from this current emergency as a different economy and indeed society. Perhaps that could provide the right opportunity for you.
6. So, do we close the business?
There comes a time, no matter how optimistic we try to be, that the reality is that the decision is made to close the business. This difficult decision needs to be handled as best as possible for all concerned. No one is to blame for the current situation and we need to try and ensure a 'no blame' attitude, if the decision to close is made.
The following provides some guidance, from experience, that may help you if make the decision to close.
Communicate
Do not bottle up the decision to close once you have made it. Being transparent and open will help you, be assured.
Employees – if you have any staff it is imperative that you keep them informed of your decisions with timescales for closure and wage and salary packages. Everyone will be anxious and possibly angry with your decision to close. You need to accept their apprehension and do as much in your power as possible to support employees as constructively as possible. There is much in place to support individuals and is developing all the time, so check the latest Government guidance and support measures.
Your network – you will have your own network of family, friends and business acquaintances as well as customers and suppliers. Communicate openly and honestly with them. No one is to blame during this unpredictable scenario, so sharing your decision is important and one that will help you deal with the reality of it.
Professional support – communicate your decision with your own professional network. Ensure you liaise with your accountant and legal advisers to ensure that you close the business in a compliant way that may provide financially efficient when disposing of assets and the management of liabilities. This is important as their guidance, support and expertise will help you through this difficult task.
Your physical and mental health
This will be a stressful and worrying time for you and your family. It is important to maintain your health with exercise (adhering to the current Government guidelines) and maximising your fresh air intake. So many people are currently at home and taking some time to work in their gardens as a way to be positively occupied outside and getting the chores done that are frequently left behind.
I watched bluebirds today going in and out of the bird box in the garden as they prepare to nest. That helped me to put things into perspective – for today.
Running a business during the best of times can play with our mental health. Worrying about late payments and stressing about customer comments are commonplace for business owners. Needless to say when closing a business there is the potential for our mental health to suffer. Be aware of any signs and seek help. This is so easy to write about but so difficult at times to recognise and deal with. Listen to friends and family who will be looking out for you. Try and be aware of your sleep pattern, levels of irritation, excess drinking and how withdrawn you may have become. Seek professional help and support - it really is important and will make a difference.
Connect to core expertise, advice and support

Never before have we experienced the levels of Government intervention, guidance and support for businesses during this global emergency. The support that is emerging daily is there for you as you deal with your business.
Everyone is impacted by this global crisis. Hopefully these words will provide some support and guidance through this difficult period until we see light at the end of the tunnel…and there will be light.
Get the support you need right now
You can connect with us through the contact form, call us or contact your local Business Gateway office.
You might also be interested in