Now marking its 10th anniversary, Outer Hebrides Business Gateway – delivered by Comhairle nan Eilean Siar – offers a range of support services and advice aimed at individuals setting up in business, or existing businesses with plans for growth.
The business support organisation's exceptional year also saw its team:
Manage 300 new enquiries while referring over 100 businesses for specialist 1-2-1 support.
Deliver 70 business skills workshops.
Deliver the DigitalBoost programme – Scotland's national digital business skills training programme.
On average, Business Gateway supports 45 start-up businesses in the Outer Hebrides per annum. During 2018-19 the number of businesses supported increased significantly, taking the total to a record 72.
The progress can be linked to the Outer Hebrides Youth Entrepreneurship Scheme (OHYES). The two-year initiative was developed in collaboration with Scape Reinvest Communities Fund and Comhairle nan Eilean Siar to provide young entrepreneurs access to market test grants up to £500 and start-up grants up to £3,000.
Existing businesses were also supported by the Grants for Growth scheme which is part funded by the European Regional Development Fund (ERDF) and Comhairle Nan Eilean Siar (CnES). The fisheries sector benefitted from funding of over £500,000 from the Comhairle's Fisheries Investment Scheme, which is helping the sector to develop and create new opportunities.
Councillor Donald Crichton, Chairman of Comhairle Nan Eilean Siar's Sustainable Development Committee said: "With a wealth of talent and resource in the Outer Hebrides, it is an exciting time for the wider islands' community. Business Gateway's record year has had a major impact throughout the Outer Hebrides and the results are extremely encouraging for future economic growth. The results are testament to the relationships Business Gateway advisors build with local entrepreneurs, and we will continue to work with partners to get the best outcome for our island communities."
Norman MacLean, Outer Hebrides Business Gateway said: "Hailed as an amazing place to live and work, the Outer Hebrides' rising profile is creating opportunities for tourism, creative industries, food and drink and traditional industries, which presents an exciting environment for businesses to thrive. Business Gateway can support and encourage new and existing businesses to maximise this potential through business advice, information, workshops and funding."
Case Studies
Businesses who have received start-up support from Business Gateway Outer Hebrides in the past year include:
Scalpay Shellfish (Isle of Scalpay)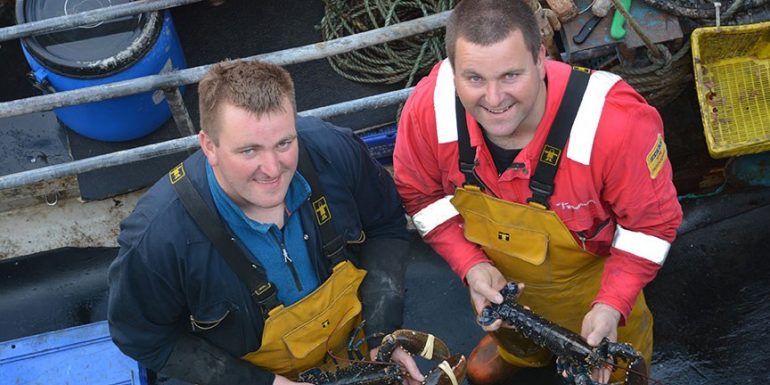 Scalpay Shellfish launched after tourists kept approaching brothers Donald and Finlay Ewan Macleod on Scalpay Pier looking to buy fresh shellfish. Outer Hebrides Business Gateway provided the business owners with the knowledge and skills required to market Scalpay Shellfish on and offline and provided specialist 1-2-1 support to help the brand establish a sizeable social media following. With demand for their shellfish growing, the family run firm is now investigating the possibility of sending their catch directly to their customers throughout the UK.
Catherine Macleod, who runs the business on land, said: "When we started thinking about setting up the business earlier this year, we approached Business Gateway for advice and attended a number of free courses on marketing and advertising, which were very useful. In a world where everything is changing at such a quick pace, it's brilliant to be able to access the wealth of knowledge and expertise that Business Gateway can offer."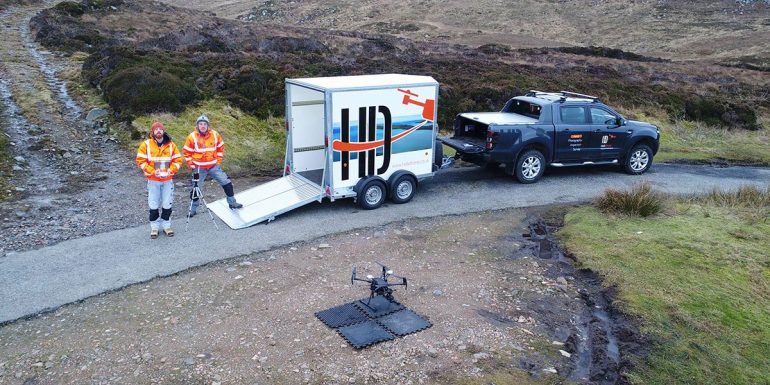 HebDrone Ltd, which began trading in January 2017, provides its clients, which includes insurance claims firms, roofing contractors and local tourist accommodation suppliers, with breath-taking footage captured up to 120m in the air. With help from Business Gateway Outer Hebrides, the company was able to purchase a new drone, which will help the company expand. It will also attract work from surveyors and those looking to identify heat loss from buildings in addition to other types of work.
Conal Ferguson, business owner, said: "With advice and support from Business Gateway we were able to secure the funding needed to buy the drone sooner than anticipated. The 1-2-1 help from our adviser and the knowledge gained from Business Gateway's workshop programmes has also been extremely helpful. The digital seminars made me realise how important social media was going to be in getting the word out about our business, and how our services can potentially benefit locals in terms of efficiency and health and safety."
The Hebridean Design Company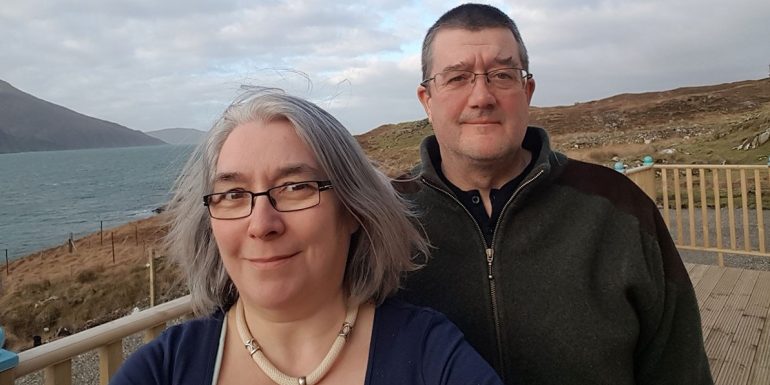 Initially set up as an embroidery business, The Hebridean Design Company has gained a market foothold and has subsequently diversified into new areas. Funding secured through Business Gateway Outer Hebrides allowed the firm to introduce new homemade glass products to their existing range. The rapid growth has enabled the company to relocate to new premises in Harris as well as helping them to build their online presence through Business Gateway's DigitalBoost programme.

Kate Blake, business owner, said: "Business Gateway has been invaluable. Our local adviser has coached and supported us in a way that has let us make the most of our business. We have benefitted from grants, but it's more than just money. They have provided training that covers everything from marketing and social media to training staff. They listen and tailor their help around your needs."
Isle of Barra Distillers (Isle of Barra)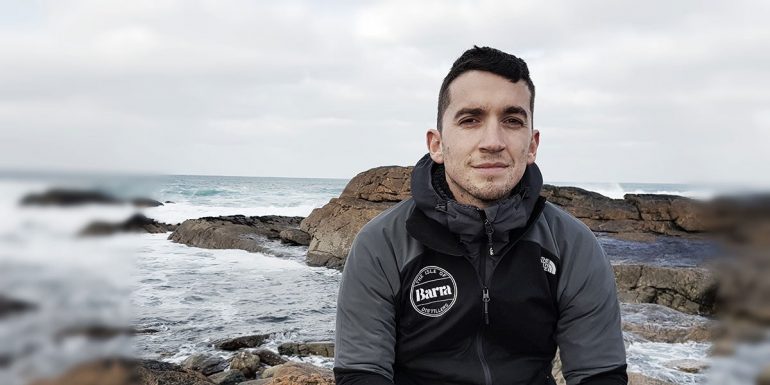 A carrageen seaweed pudding made by his mother led Michael Morrison to produce a gin that uses algae grown on the Isle of Barra's wild shores as one if its 17 botanicals.

Using advice from Business Gateway Outer Hebrides, Michael was able to identify potential funding that would allow him to open Barra's first distillery. Just six months after launching Barra Atlantic Gin, the 26-year old, from Eoligarry, has secured over 150 stockists throughout the UK, including 21 hotels, restaurants, and bars since January 2018.
Michael Morrison, business owner, said: "I've been in touch with Business Gateway for a number of years, initially when I was looking to relocate my first business from Glasgow back home to Barra. I knew they would be able to give me advice as I looked to establish my new brand.

"I've not only benefitted from 1:1 support and attended a range of free start-up courses, my staff have also learnt a great deal from the seminars on digital marketing. Now, my Business Gateway advisors' connections and knowledge will help me identify funding that will allow me to create a distillery, further jobs and ultimately inject money back into the local economy."