Unexpected crises can have a devastating impact on your business, as we all saw during the COVID pandemic. All of a sudden, you may not be able to carry out your day to day business, and transact with your customers, staff and suppliers as normal.
However - as we also saw - digital tools and channels can help you reach your customers, staff and suppliers quickly during an emergency and help to maintain customer confidence in your brand.
Here, we look at the immediate actions you can take in a crisis to communicate with key stakeholders and customers, and why you should include this as part of your business continuity plan.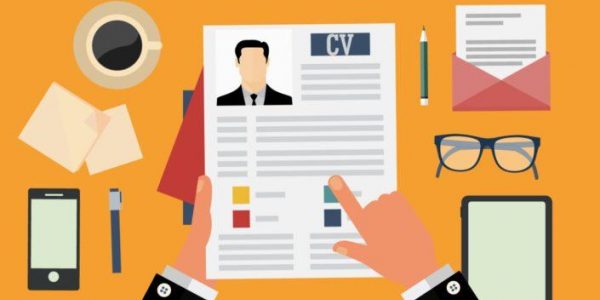 1. Make a communication plan
As part of your business continuity planning, you should create a communication plan, which will make it easier for you to keep all relevant stakeholders up to date during a crisis.
Some businesses will enlist the help of a professional crisis communications agency to prepare this plan and also use their services in the event of an incident to manage the communications and any media enquiries.
Consider all of the audiences you will need to update, including:
staff
suppliers
stakeholders
recent customers whose order or service may be impacted
potential customers who may not be able to transact with you
This will help you plan how and when you will talk to each group and what you will need to say. You should consider this for the range of different potential crises in your continuity plan, with an outline of key platform to use and message to say for each.


2. Create a statement
In the event of a crisis the first thing you should do is inform your communications professional or agency (if you have one) and your staff.
Once you've updated staff and considered any suggestions and feedback, quickly prepare a short statement for your customers and take care with your tone. You will need to acknowledge the main questions they are likely to have, but avoid being drawn into speculation if you don't have answers.
What has happened?
Briefly outline what has happened and what you are doing about it

Is anyone at risk?

If this crisis impacts customers, explain in simple terms what has happened, how you are mitigating it and any actions they need to take. For more serious incidents you will need to take advice from the authorities with what and how to communicate. For example if you have been hacked, customers' data may have been leaked and you will need to notify the ICO by law, within 72 hours.

Are you open for business?
It seems obvious but say upfront whether you're open or not:
If so, are there any changes to hours or contacts?
If you're closed, how can customers get in touch if there's outstanding orders, bookings, queries etc.?
Are existing orders/projects being processed?
Let customers know how this impacts any existing orders or upcoming work and what the immediate next steps will be (for example will they get a refund, etc)

Thank them for their understanding and support
Be sure to let them know you value their business and that you will keep them updated.
3. Use the appropriate digital channels
To effectively communicate with all stakeholders, use all digital channels available to you, to reach as many people as possible, while ensuring that you deliver a consistent message.
Text and Instant Messaging
Text or instant messaging platforms, such as What's App, help you quickly communicate with staff and key contacts - such as customers, clients or suppliers - who will be immediately impacted by the crisis. (Ensure you have permission to communicate this way.)
Email
Email is a good channel to provide a full statement with all of the critical information to each of the groups you have permission to email. The messaging may need to be different for each group. Be sure to send update emails as the situation changes.

Website
If you have access to your website, add your statement to a prominent panel on all pages of your site (rather than just the homepage as users often land directly on deeper pages). You can link this to a dedicated page with more information if the situation is expected to last for a longer length of time. Update any other pages which may have contradictory information.
Halt shop functionality if you cannot fulfil orders.

Social platforms
Across each of your social platforms, add a pinned post to the top of your feeds with the key messages from your statement, with a link to more detail if appropriate. Keep this updated as things change.
Also, monitor your social feeds and messengers for queries from your customers, responding as needed, or managing expectation by saying when you will next respond or provide an update.
If you have a Facebook auto response (for Messenger), make sure that the content is appropriate to your new level of service.
Google Business Profile
Update your Google Business Profile if you are closed or with any changes to your opening times.
4. Review any scheduled content and ads
Many companies will have content and ads running or scheduled to go out in future - e.g. email campaigns, social posts and ads, PPC ads, display advertising, etc.
Content to stop
At your earliest opportunity, review scheduled content and ads and pause these if necessary to avoid wasting budget and sending mixed messages.

Channels to check
When under pressure it's easy to forget about automated content on all your existing channels. Review each of your channels, such as:
● Email
● Social platforms and ad managers, (including Facebook, Instagram, Twitter and LinkedIn)
● Social media management platforms (such as Hootsuite)
● Automatic replies on your Facebook messenger or emails, etc.

● Chat bots
● Google Ads
● Influencer campaigns
● Affiliate marketing campaigns

If you work with any agencies, including media buyers, ask for their help.
For more information about business continuity planning see our guide to creating a business continuity plan.
Want to speak with your nearest Business Gateway team?
Your local Business Gateway can offer you free 1:1 advice and online support to help you with anything to do with your business or if you are just thinking about starting up then we can support you with that too.
Fill in the form below and we will get back to you to help.