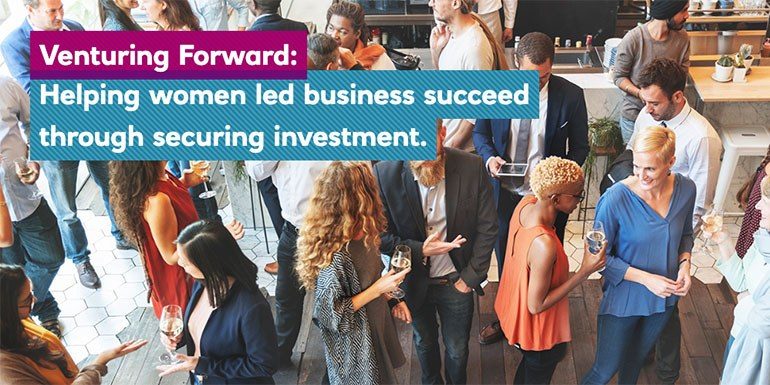 Starting or growing a business is one of the most exciting and rewarding experiences anyone can undertake – but whether a man or a woman, young to old, that reward comes with challenges. It seems however, that the challenges faced by entrepreneurs are affecting women disproportionately. According to the Global Entrepreneurship Monitor, the number of women starting a business has flatlined in the UK.
There is an increasing amount of evidence which shows that diversity in business allows creativity and innovation to flourish, suggesting that if the leadership of SME's is equally split between male and female entrepreneurs, the economy benefits. The Netherlands have successfully reduced their entrepreneurial gender gap, which has had a dramatic effect on the quality and impact of entrepreneurship on their country. In contrast, only 33% of entrepreneurs in the UK are female. The Rose Review, penned by Royal Bank of Scotland CEO Alison Rose and released on International Women's Day, cast a light not only on the disadvantages faced by female entrepreneurs but on the potential that women in business have to boost the country's economy if they are given the right support.
Creating a landscape for entrepreneurs in Scotland that celebrates gender equality and diversity could help to unlock a potential added value of up to £250 billion for the UK. The Rose Review highlighted that once up and running, female led start ups are equally as successful as those founded by their male counterparts. However, the comparative lack of funding and the pervasiveness of the idea that entrepreneurship is too risky a career path, means that the likelihood of a women taking the leap and starting out is much slimmer.
As a bank we want to take the findings from the Rose Review and act upon them. By identifying specific areas that women lack confidence in, such as how to secure funding, create relationships with role models and maximise networking opportunities, we're aiming to inspire and educate women through our Scottish Female Investment Day event.
One aspect of the review that we feel the Royal Bank of Scotland can help to change is the perception amongst women themselves that they do not have the necessary skills to scale a business, or that family life and growing a business are incompatible. It is essential that we start to change this, by helping women develop their skills and build confidence in their own abilities, through discussion, workshops and mentoring.
More practically, the review found that women are less likely to know other entrepreneurs or have access to professional networks that allow them to meet potential investors or mentors. The review mapped the entrepreneurial journey, showing that the issues that women face when starting out in business remain factors for women who are considering taking their business to the next level. This means that it is not enough to simply try to level the playing field for women who want to start a business, we must work to support female entrepreneurs throughout their career.
Working with Women Enterprise Scotland to host a free Scottish Female Investment Day event focused on breaking down the barriers for women in business, which will provide an opportunity for entrepreneurs to meet investors and skill specialists is incredibly exciting. We want to celebrate female entrepreneurs and provide role models for women who want to develop their business or business idea.
Hosted by Lena Wilson, the former head of Scottish Enterprise and non-executive director at RBS, the event will feature such panellists as David Grahams of LINC, Kerry Sharpe of Scottish Investment Bank and Eleanor Shaw from Strathclyde University, who will offer their insight and strategies for coping with the unique challenges that women in business face. As well as panel discussion, companies such Merlin Consultancy, law firm Pinsent Masons, asset finance experts Lombard, and intellectual property law specialists Murgitroyd will host workshops offering advice to attendees on topics ranging from equity funding to intellectual property. As well as delivering a learning-based event, by bringing female entrepreneurs, fundraisers and investors together, we want to create a space where networking feels easy. The event will also be a fantastic way for people to connect with others facing the same challenges as them, in order to build a support network.
While the event will be a great opportunity for female entrepreneurs to build connections, learn from our panellists and hear each other's stories, it will also be a valuable experience for investors. By talking to women starting out in business or looking to take their business to the next level investors and funders can identify what part they can play in addressing some of the challenges that they face. We would encourage any woman currently exploring the world of entrepreneurship, or investors who see the positive impact that female entrepreneurs can have to attend our Scottish Female Investment Day event.

Date: 27th November
Location: Gogarburn Conference Centre
Time: 09.00am to 18.30pm
Free to attend, limited tickets.

You might also be interested in