Note this guidance was prepared on 2nd June 2020. Further announcements from the Scottish Government are expected in the coming weeks. We are working closely with them to keep you abreast of any updates which supersede the below.
When can I ask furloughed staff to return to work?
Alison: Employers should follow guidance set out by the government on when is the right time to open their businesses again. The Scottish Government's road map gives an indication of the phase in which restriction lifting will happen for different types of business. Although there are no specific timings set against this yet, it can be used as a guide to help you plan ahead.
When you do ask staff to return to work, or if work cannot be done from home, the employer must put measures in place to ensure they are providing a safe working environment. This is called making your business 'COVID secure'. Some things to consider include:
Implementation of revised working practices to ensure social distancing. This may involve staggering shifts or amending working hours to help employees avoid rush hour travel
Appropriate communication and signage in relation to revised procedures
Handwashing and hand sanitiser facilities
Considering staff room facilities and staggering breaks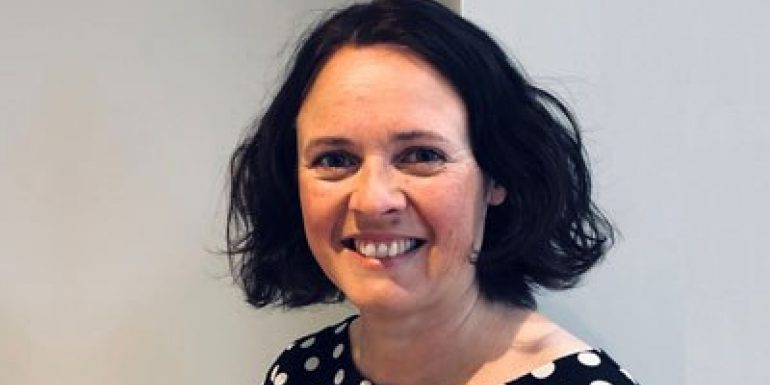 Alison Bell of Bell HR Consulting
How much notice do I need to provide my employees if I need them to return to work?
Ann: There isn't a set notice period when it comes to furlough, so this is up to you as the employer. A week minimum would be advisable to allow time for completing paperwork and communicating on new practices and working arrangements. Notice should be provided in writing to each individual employee that their furlough period is coming to an end and they will be required to return to normal (or amended as above) duties on a specified date. This paperwork should be retained in their file for HR purposes. Until that point, keeping regular and transparent communication with employees is advisable, outlining plans to reopen and the steps taken to ensure the business is COVID Secure.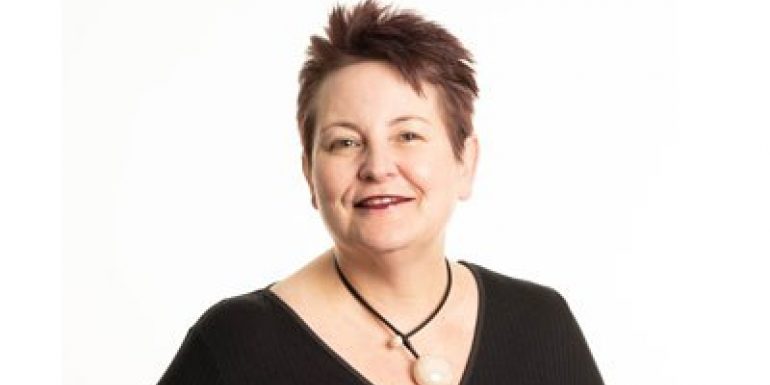 Ann Kerr, HR adviser for Business Gateway Tayside
What if I only want staff to return part-time?
Alison: It is possible to consult with employees regarding a reduction in hours. This cannot be enforced by the employer if the employee does not agree - unless there is a clause already existing in their contract which allows for this. This clause would normally be called 'short time working and lay off'. Therefore, if the employee does not agree, the options – currently, are to keep them on furlough or to discuss redundancy.
Can an employer ask an employee to return part-time and still have them on furlough leave?
Alison: Following new announcements on the extension of furlough until October in recent weeks, we now know that the Chancellor will allow this from 1st July onwards. Further detail will be announced by the UK Government on how this will work.
Can I rotate staff through furlough?
Ann: Yes. Staff can be rotated on/off in three-week blocks. This may be an alternative solution to part-time working until new measures are introduced at the beginning of July. But remember, when staff are on furlough, they cannot do any work for the business, or any other related organisation during that period. They can participate in training and communications with the business owners. The furlough scheme will close to new entrants from 30 June 2020, this means that you cannot use the scheme from 1 July 2020 for an employee who has not previously been furloughed. As an employee must be on furlough leave for a minimum of 3 weeks this means that 10 June 2020 is the last day that an employee who has not previously been furloughed can be placed on furlough leave to ensure they could be eligible for the scheme from 1 July 2020.
What should an employer do if an employee refuses to return to work?
Alison: The employer should discuss the reasons why the employee is not willing to return, then decide on the best course of action. Under sections 44 and 100 of the Employment Rights Act 1996, employees can refuse to work if they have reasonable belief the workplace poses a serious and imminent threat to their health. The employee is protected from being dismissed or suffering any detriment by exercising their right to leave the workplace. In this instance, the employer should explain the steps they have taken to ensure that the workplace is safe. If employees raise valid concerns, which have not been addressed by the company, then further adjustments should be made.
If the employee has a health condition, is living with someone who is shielding or has childcare issues then the employer should take these concerns into consideration. At the moment, the employer can keep employees on furlough leave which may be an option for consideration.
Where there are no specific issues and the employer is comfortable they are providing a safe working environment, the employer can tell employees they should return to work. A failure to return to work would be classed as unauthorised absence which is unpaid and is likely to be dealt with as a disciplinary matter.
What happens if I need to make a member of staff redundant while on furlough?
Ann: If the employer finds himself in the position where he has no option but to make staff members redundant, this CAN be done whilst employees are on furlough but all the legal processes must be followed, such as correct consultation periods, notice periods, staff selection for redundancy (selection must be fair and not discriminate against any individuals or groups). Full payments must also be made, redundancy pay and any other outstanding payments such as holiday pay must be paid in line with contractual obligations.
My employee has given me notice while on furlough. What should I do?
Ann: As with redundancy, all usual contractual obligations still apply. They are entitled to their notice period, paid holidays etc.
What are the rules in relation to annual leave at this time?
Alison: Annual leave continues to accrue during furlough leave. The Government announced on 26 March 2020 that where it has not been reasonably practical for employees to take holidays as a result of coronavirus restrictions, they will be able to carry over up to four weeks of statutory annual leave over the next two years. This is an option that is there for employers to implement, but, if annual leave can be taken during the holiday year, there is no obligation for them to implement this.
It is worth considering that an employee can be on furlough leave and also annual leave at the same time. Any employee who is on annual leave must be paid at their normal full pay and not the reduced 80% of pay.
If employers want employees to use up part of their holiday entitlement before a specified date in the year they should ask employees to make a request. Where requests are not made by employees then employers can enforce holidays by giving the appropriate notice. This is double the length of the holiday – so for a one week holiday the employer must give the employee two-weeks' notice that they will be on holiday.
What about sick pay?
Ann: Employees still have the same rights at work, including Statutory Sick Pay (SSP), maternity and other parental rights, rights against unfair dismissal and redundancy payments. Depending on your 80% salary, it may be financially more beneficial for you to be kept on furlough but in that case, you are not entitled to claim SSP (£95.85 per week) and receive furlough pay at the same time.
My employee is working for another organisation while they are on furlough. Is that allowed?
Ann: Employees can work for another organisation, as long as it is not linked or associated with the company where they are employed. They also need to get permission from their employer before they do so. Fruit picking or community work is a good example of this.
Want to speak with your nearest Business Gateway team?
Your local Business Gateway can offer you free 1:1 advice and online support to help you with anything to do with your business or if you are just thinking about starting up then we can support you with that too.
Fill in the form below and we will get back to you to help.