The steady relaxation of lockdown measures has seen many businesses who were forced to cease trading or close, now considering how to restart and reopen. Most businesses affected by the pandemic have been taking advantage of the Job Retention Scheme, placing employees on furlough to save costs and retain staff. But now, this looming return to trading brings with it many questions about staffing. For many businesses, social distancing guidelines will reduce capacity for customers at any one time, meaning business owners may be considering a restructure, diversification or changing working patterns to fit the 'new normal'.
Here HR consultant to Business Gateway, Alison Bell, answers some commonly asked questions, and provides some suggestions on options employers may wish to consider as part of a restructure post COVID-19.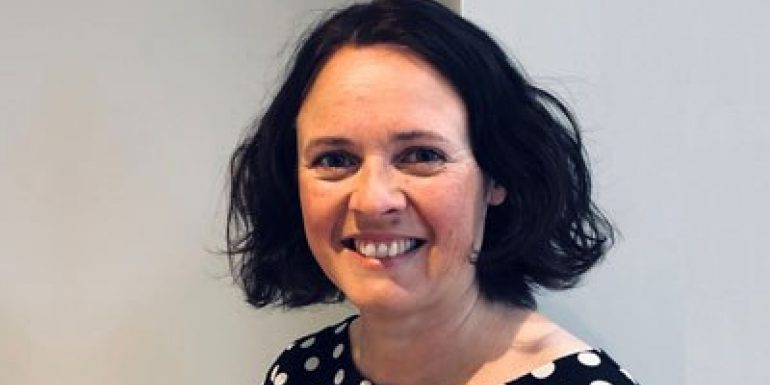 Alison Bell of Bell HR Consulting
We want to reopen, but because of social distancing our capacity for trading will be different. We're not sure if we can pay all of our staff. What options are available to us?
This is a common question I have been asked over the last few weeks. A new Job Retention Scheme will be launched from 1 July which will enable employers to put flexible furlough arrangements in place. Under the flexible furlough scheme employees can return to work on a part time basis and be paid their normal pay and be on flexible furlough for the remainder of their usual hours.
Employees should be paid a minimum of 80% of their pay for the hours that they are on flexible furlough leave and the employer will be able to claim under the job retention scheme for these hours. Although the payment to the employee will remain at 80% the funding employers will receive from HMRC will reduce in August, September and October.
Clearly if employers know that there will be a gradual return to work over the coming months the flexible furlough scheme will be very beneficial. However, some employers may know now that there will be a longer-term impact on trading and therefore it may be appropriate to consider other measures. This may involve consulting with staff to try and reach agreement with them on the reduction of hours or reduction in pay. Employers may also want to review contracts of employment to assess whether they have a contractual right to implement a period of short time working or agreeing a period of unpaid leave with the employee.
If these measures do not deliver the savings required, then ultimately it may be appropriate to assess whether redundancies will be required.
I think our only option is to make redundancies. Can you outline a step-by-step best practice procedure to follow?
The first step will be to consider the impact that the pandemic has had on the business and try to define the structure you need to put in place to ensure that the business remains profitable. Once this new structure is defined it will then be a case of planning how you will move from the current structure to the proposed new structure.
Some jobs may be unaffected by the change and therefore you can let these staff know your overall plans for the business but confirm that their jobs remain the same and they are out of scope of any redundancy exercise.
For jobs where there will no longer be any work or the job itself is significantly different in the new structure you will need to commence a redundancy exercise. Employers can start by asking for volunteers for redundancy, however, for various reasons this is not always appropriate.
Where there is a reduction in work and jobs are significantly different in the new structure the employer will need to put those affected by the proposals "at risk of redundancy" and commence a consultation process. The purpose of the consultation process will be to consider ways of avoiding the need for redundancy. Employees may put forward suggestions in areas such as how working hours could be restructured or how skills could be used in other ways to retain jobs. The employer must give all suggestions due consideration and feedback on suggestions should be shared during consultation meetings. For a redundancy exercise which involves less than 20 dismissals over a 90-day period there are no set timescales for an employer to follow, however, the consultation should be long enough for employers to carefully consider the feedback and suggestions employees have made.
If no action can be taken to avoid redundancy the employer will need to provide details of the statutory redundancy payment and notice pay due to the employee and write to the employee to confirm they are being dismissed on the grounds of redundancy.
Employers may give the employee the right of appeal against the decision to select them for redundancy.
It is essential that employers maintain open communication with employees during this process to both share their proposals but also listen to employee's suggestions.
What about training and development for staff? Is there anything mandatory for employees to do when returning to work in this new environment?
Organisations are likely to have made adjustments to the way work needs to be carried out to avoid the spread of cornavirus. This is likely to involve wearing PPE, frequent hand washing, staying 2 meters apart, working in separate areas of the building or staggering breaks. Staff should be made aware of these changes and be clear on what that means for them at work. If your team are on furlough leave and are planning to return to work soon robust communication from employers on the new ways of working will be required before staff return to work. The Scottish Government's sector specific guidance is a good place to start if you aren't sure how this applies to your business.
What should employers do to plan for the impact of Test and Protect to help stop the spread of coronavirus?
Most businesses will have HR policies and one of these policies will cover sickness absence. It will be important for employers to update their policies and in particular the sickness absence policy with further detail on the steps employees should take if they are having symptoms of the virus or are told they have been in contact with someone who has the virus. The policy should cover the contact an employee should have with those at work when they have been told to stay away from work, the pay an employee will receive if they are ill with the virus or have been told to self-isolate and the steps the employee should take when they plan to return to work.
Do we need to make special arrangements for people who are still shielding?
The Scottish Government have asked those who are shielding to continue to shield until at least 31 July. After that date there will be a new approach to shielding which is likely to see a focus on individual circumstances and assessment of personal risk. For the moment those in the shielding category are being advised to stay at home, therefore if possible they should be asked to work from home. However, if working from home is not possible then the employer can use the Job Retention Scheme and put the employee on furlough leave. The Chief Medical Officer is writing to everyone who was asked to shield on 8 June and this new letter will act as a fit note for employers and will cover the period up to 31 July.
For more one to one advice contact your local Business Gateway office to arrange a virtual call with one of our experienced advisers. Connect with us www.bgateway.com
Want to speak with your nearest Business Gateway team?
Your local Business Gateway can offer you free 1:1 advice and online support to help you with anything to do with your business or if you are just thinking about starting up then we can support you with that too.
Fill in the form below and we will get back to you to help.