Covid-19 is impacting every business in Scotland. Those involved face-to-face with customers, can't transact as normal. Those who can still serve customers as usual may have staff shortages or supply chain issues.
However, now like never before, all businesses can use digital tools and channels to respond quickly and communicate with customers, staff and suppliers.
We spoke to Sarah Johnson at marketing agency Indigo Leap to look at the immediate actions to take in a rapidly changing situation.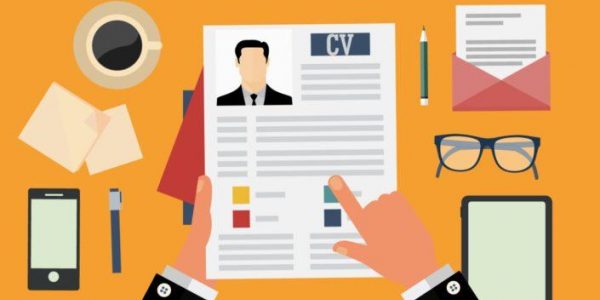 1. Make a plan
First, review all the latest Scottish Government advice.
Then, consider how you will put official guidance into practice for staff, suppliers and customers. Everyone has to work together to reduce the spread of the virus and this is the priority - what each of us does today, impacts how many people are in hospital in a fortnight.
Right now, the situation's changing so fast, you can't plan for the long-term. Just now, decide what level of service you're able to provide in the next week or two, while you adapt to the situation.
Try not to panic. Unprecedented support packages have just been announced and more will follow. Sort things out for the next few days, then get up to speed on what's available before making any drastic long-term decisions like laying off staff or closing your business long-term.
2. Write a coronavirus statement
Once you've updated staff on your plan and considered any suggestions and feedback, quickly prepare a short statement for your customers covering answers to the main questions customers will have.
Are you open?
It seems obvious but say upfront whether you're open or not:
If so, are there any changes to hours or contacts?
If you're closed, how can customers get in touch if there's outstanding orders, bookings, queries etc.?
How are you keeping everyone safe?
Assuming you're open, you must demonstrate you're taking official guidance seriously and the steps you're putting in place to keep staff and customers safe. Don't just pay lip service to these, actually implement them or you will lose customer trust.
Examples to share with customers might include:
● Self-isolation
How you're ensuring all staff comply with official advice on self-isolation and respectfully requesting that all customers support this too
● Handwashing
Approach and facilities for customer and staff hand washing
● Cleaning
Disinfection routine for card readers, counters, door handles, tables, chairs, doorbells, delivery and trade vans and any other communal touchpoints
● Social distancing
Changing space layout by ensuring space between customers and staff in waiting areas, queues etc.; limiting number of customers in your premises at once; and removing unnecessary shared touchpoints e.g. magazines in waiting areas
Are there any changes to your service?
You may need to be more flexible with your cancellation and returns policies (if you possibly can). It puts your staff at risk if people who should be self-isolating feel forced to honour a booking. And you don't want to put people off buying something for an event, if they don't know it's going ahead – e.g. wedding shoes for a wedding in two months' time. Consider the questions customers will ask, e.g. Will I get a refund if my order is cancelled? How can we reschedule?
Is there anything more you can do to help?
Invite questions, feedback and suggestions. Listening to your customers now will help you work out how to communicate with them better, and they may have fresh ideas for how you continue trading and maybe even identify opportunities.
Thank them for their understanding and support
We're all in this together and good relationships will help everyone bounce back.
3. Use all your digital channels
Remember to put your statement across all your existing digital channels - not just those you use the most.
Website
Add the main points of your coronavirus statement to a prominent panel on your homepage (and other key pages on your site as users often land directly on deeper pages). Link this to a dedicated page with more information if needed. Update any other pages which may have contradictory information.
As the situation is so fast moving, you'll need to update your website more regularly than usual with any changes to your service, or just to reassure customers your last statement still applies.
Email
Email your coronavirus statement (with web links for more information) to all those you have permission to email.
This is particularly important if you offer an ongoing contracted service to your clients - e.g. gardening, cleaning, bookkeeping etc.
Again, send out an update email whenever the situation changes.
eCommerce sites
If you run an ecommerce business or online shop it's even more critical to keep your website updated customers will have more specific queries, so panels on your homepage and key pages should link to further information such as:
● How you plan to keep deliveries safe
● Advice on how to accept deliveries if you are self-isolating
● Any changes to existing orders and impact on delivery dates
● Any impact on stock levels
● When stock is expected back in
● How people can cancel and claim refunds
● How customers can contact you for more information
Ensure that you regularly update your site with any change to stock, delivery times or service and alert customers via email as soon as possible with any issues with existing orders.
Social platforms
Across each social channel you run, add a pinned post to the top of your feeds with the key messages from your Coronavirus statement, and link to more detail if appropriate. Keep this updated as things change.
Also, monitor your social feeds and messengers for queries from your customers, responding as needed.
If you have a Facebook auto response (for Messenger), make sure that the content is appropriate to your new level of service.
Google my Business listings
Update your GMB listing if you are closed or with any changes to your opening times.
4. Review any scheduled content and ads
Many companies will have content and ads running now or scheduled to go out in future - e.g. email campaigns, social posts and ads, display advertising.
Content to stop
Review these as soon as possible and stop any that are:
● insensitive or inappropriate given the changing circumstances
● no longer relevant if your service or product is changed or not available
Channels to check
When under pressure it's easy to forget about content on all your existing channels. Review each of your channels, such as:
● Email
● Social platforms and ad managers, (including Facebook, Instagram, Twitter and LinkedIn)
● Social media management platforms (such as Hootsuite)
● Automatic replies on your Facebook messenger or emails, etc.
● YouTube channel and ads
● Chat bots
● Google AdWords and Google Ads
● Influencer campaigns
● Affiliate marketing campaigns
New content
Consider what content you still want to put out. Advertising may still be important or even critical, but earlier content or ads that have not been created through the lens of coronavirus may not be welcomed.
It may be best to replace previous content with updates on your service provision or with messaging and ads that are relevant to your audience's situation.
If you work with any agencies, including media buyers, ask for their help.
Want to speak with your nearest Business Gateway team?
Your local Business Gateway can offer you free 1:1 advice and online support to help you with anything to do with your business or if you are just thinking about starting up then we can support you with that too.
Fill in the form below and we will get back to you to help.