Edinburgh Loves Local

Edinburgh Loves Local is an initiative launched by the City of Edinburgh Council to encourage Edinburgh residents to think local first and support their local high streets, by buying quality goods safely and in line with public health guidelines. The campaign is designed to support and showcase local business and highlight the diverse and unique range of independent retailers in local communities across the City. It encourages people to support shops, cafes, bars and restaurants in their own communities rather than travelling further afield or turning to online retail giants.
Edinburgh Loves Local has created a one-stop-shop for Edinburgh's 11 neighbourhood areas to remind residents to re-discover their local hidden gems and by highlighting the unique neighbourhood characteristics, we hope to encourage multi-neighbourhood visits while building awareness of local product variety and quality across the city.
Through our year- long digital campaign, Edinburgh Loves Local will encourage participation in competitions such as our "Win a Christmas Hamper" packed with an array of goodies from all of the neighbourhoods. The campaign will also feature a series of video shorts of local businesses to promote Edinburgh loves Local and to showcase the local neighbourhood areas.

Shop Here This Year Business Toolkit
Our ShopHereThisYear Business Toolkit provides everything you need to get you and your business involved in the campaign. We have put together a few simple tools such as promotional branding, hashtags, social media tips and campaign assets so you can support and promote the Edinburgh Loves Local Campaign.
For further information please contact rebecca.burnett@edinburgh,gov.uk.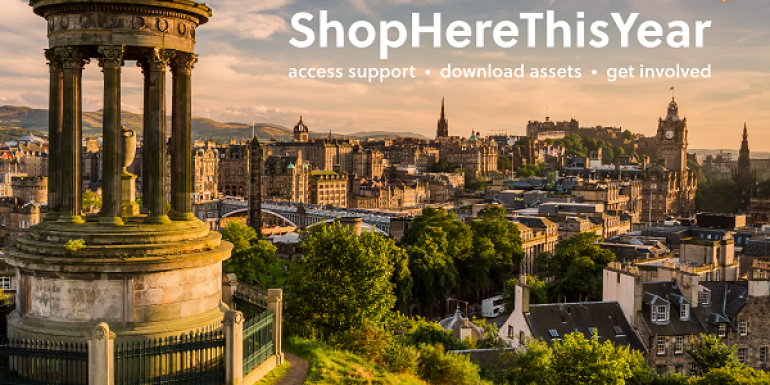 Additional Support

DigitalBoost 1:1 Consultancy - up to three days support with a digital consultant.
DigitalBoost Online Resources – selection of guides and articles focusing on Ecommerce, Social Media, SEO, Online security, Paid for advertising and Business processing.
Webinars - on a selection of topics including Instagram, Facebook, Twitter, Creating digital content, Video production, Online photography and SEO.
Online Tutorials - on a selection of topics including Digital Marketing strategy, SEO and Producing engaging content.
Virtual Adviser Sessions - 1:1 free advice from our experienced business advisers. Through BG advisers, clients can receive 1:1 expert help consultancy in Digital Marketing, PR, Strategy and Social Media.
Find out what other Local Support is available for your business and get in touch with Business Gateway Edinburgh today on 0131 516 5491 or at bglothian@bgateway.com.
Business Gateway Edinburgh
Waverley Court
4 East Market Street
Edinburgh
EH8 8BG
Get directions
Monday to Friday
Monday to Thursday: 08.30 - 17:00; Friday: 08.30 - 16:00